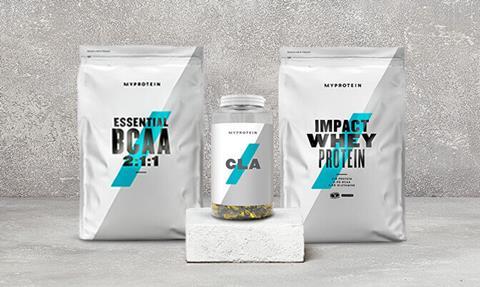 The founder of a Manchester-based online health and beauty retailer has become a billionaire after shares in the Hut Group surged on their London debut on Wednesday (The Telegraph). Shares in Hut Group have jumped in value by a quarter at the start of trading on their first day on the stock market in a signal of strong investor demand for the British e-commerce company (The Guardian).
The Hut Group has soared on its stock market debut – instantly inflating the fortunes of its multi-millionaire backers (The Daily Mail). The founder of The Hut Group is more than halfway to hitting a target that would give him shares worth £700m after the value of the online retailer rose by a quarter yesterday on its first day of trading (The Times £).
The Telegraph's Ben Marlow argues that the float is no triumph for London. He writes: "In short, full control still, and a company that contravenes just about every City code going. There are those that argue it is a price worth paying, that it is worth turning a blind eye in a bid to woo the next generation of technology companies but that's desperately short-sighted… There is no point in the UK engaging in a race to the bottom. It's a race with only one loser and it will ultimately harm London's standing as it begins to resemble the corporate governance Wild West of Silicon Valley." (The Telegraph)
Waitrose is to close another four of its 335 supermarkets as the staff-owned group prepares for an overhaul under new management (The Guardian). Four more stores are being dropped by Waitrose, putting 124 jobs at risk, after the upmarket grocer decided that there was no way to make them profitable (The Times £).
John Lewis is working on plans for a massive reduction in the size of its London flagship store, converting entire floors into offices, as shoppers switch to buying online and the crisis on British high streets turns into a fight for survival amid the Covid pandemic (The Guardian). John Lewis is looking to slash the size of its flagship store on Oxford Street in London, as part of efforts to turn around the business (The Telegraph).
The government's Eat Out to Help Out scheme and VAT cut drove down inflation to its lowest level in almost five years last month (The Times £). UK inflation dropped sharply to 0.2% in August after the government's eat out to help out scheme pushed down restaurant and cafe prices (The Guardian, Sky News).
Investors in SSP Group, which runs eateries and watering holes in the world's busiest travel hubs, no doubt have given up on this year already, but they were dealt another blow yesterday when Morgan Stanley warned that they should consider writing off next year as well. (The Times £)
Starbucks' European division paid $175m in dividends to its US parent company last year, despite recording a 99 per cent fall in pre-tax profit as it spent heavily on developing more takeaway and drive-through services. (The Financial Times £)
Coca-Cola and other drinksmakers have repeatedly failed to meet their own targets on recycling and the use of recycled plastic, casting doubt on industry pledges to cut the use of virgin plastics made directly from fossil fuels by 2025. (The Financial Times £)
US retail sales growth unexpectedly slowed last month, raising concerns that the expiration of government stimulus measures could be undermining the economic recovery. (The Financial Times £)