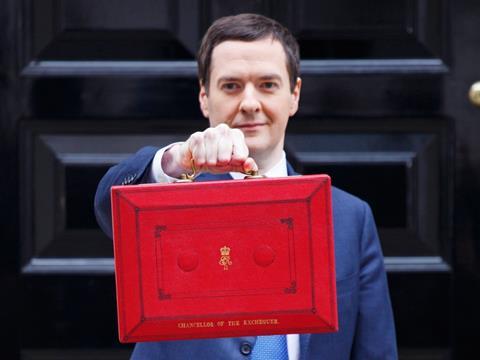 As might be expected with the general election around the corner, the papers are split strictly down party lines on George Osborne's sixth budget yesterday.
There's a euphoric reaction from the more Conservative leaning press, with the Daily Telegraph proclaiming the "End of tax on savings", The Sun (£) hailing "George's epic strut" and The Daily Mail going with a slightly disturbing teletubbies pastiche of Osborne trumpeting that "The sun shines on savers".
The Guardian unsurprisingly takes a slightly more cynical view, writing "Here comes the sun - or at least that's what he wants you to think". The Financial Times (£) goes for the more neutral "Osborne eases austerity is a bid to spike Labour's election gains", but star columnist Martin Wolf suggests that "fragility lies beneath a bright outlook" (The Financial Times £).
Drilling down to budget specifics, the Chancellor's decision to freeze duty on wine and cut the levy on cider and Scotch whisky by 2% has been warmly welcomed by the drinks industry, who have dubbed Osborne 'hat-trick hero', according to The Telegraph.
Under-pressure farmers will breath a sigh of relief after the announcement of tax measures announced to help them cope with volatile prices (The Financial Times £), while tobacco companies will also be breathing easier this morning after the Treasury stepped back from imposing levy on profits (The Financial Times £).
Away from the budget, The Times writes that the world's largest brewer AB InBev has been accused of "scandalous" treatment of contractors after asking marketing agencies for rate cuts, rebates, free work and delayed payment terms (The Times £).
The FT writes that billionaires Mike Bloomberg and Bill Gates have teamed up to launch an anti-smoking legal fund designed to help lower-income countries defend their tobacco-control laws against lawsuits by cigarette companies (The Financial Times £).