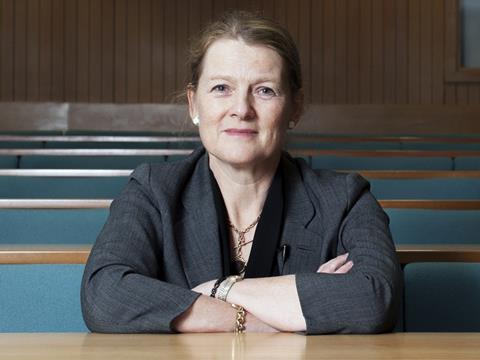 A rare quiet weekend in the papers for the retail industry but The Times today features an embarrassing story for the Groceries Code Adjudicator.
The paper said the supermarket watchdog – which has struggled to win the confidence of suppliers it was set up to protect – has blown the identities of a big four grocery chain and a supplier in dispute. The GCA accidentally emailed The Times a letter addressed to the supermarket alerting it to a request for arbitration from an alcoholic drinks supplier. The Times decided not to publish the names of the companies involved in the dispute to protect their identities.
The Sunday Telegraph focused on the new Tesco Brand Guarantee and said the retailer was expected to come under pressure from the advertising watchdog over its scheme. Rival supermarkets argued that the promotion failed to make clear customers were entitled to a refund only if they bought more than 10 items. And the grocer's new slogan, "Never pay more for your branded shop", was also said to fall foul of Advertising Standards Agency guidelines as Tesco will only give a refund if the whole branded basket is cheaper elsewhere.
Diageo is expected to continue its wine sell off with a disposal imminent at the Chalone Vineyard in the Napa Valley, which was excluded last week from a $552m deal with Treasury Wine Estates (The Times).
The Sunday Times looks at the aftermath of the AB InBev SABMiller takeover agreement. The deal was the "easy part", the paper argued. "Assuming the two sides reach a formal agreement to recommend to their shareholders, they will then have the mammoth task of carving up a brewing empire that stretches across the globe." Lawyers expect the whole process to take about a year as regulators examine market-share data. Analysts added the negotiations were likely to distract senior management at both companies while providing a number of opportunities to their competitors.
The £80m disposal of Dairy Crest's dairies operations to Müller is set to finally get the green light from the CMA this week (The Sunday Times). The National Farmers' Union was also expected to throw its weight behind the deal.
Japan Tobacco International has bought Iranian cigarette maker Arian Tobacco Industry in an attempt to reinforce its position as the market leader in a country (The Financial Times).
The Independent today highlights a survey of US franchise owners of McDonald's. The operators said the chain was facing a "deep depression" and could be in its "final days". "The CEO is sowing the seeds of our demise. We are a quick-serve fast-food restaurant, not a fast casual like Five Guys or Chipotle. The system may be facing its final days," one franchisee said.