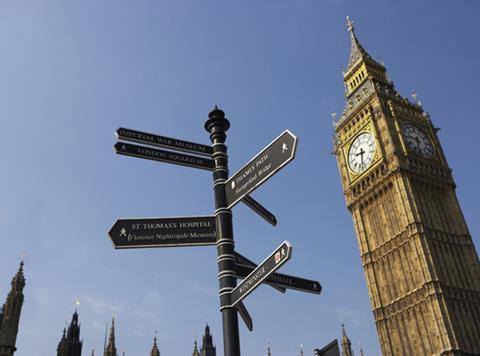 The chancellor is preparing to unveil an overhaul of his emergency aid scheme for small businesses amid warnings about a deluge of insolvencies as companies struggle to access funds from a banking system creaking under the COVID-19 crisis. (Sky News)
Business Secretary Alok Sharma has issued a stark warning to banks, after concerns that up to a million companies could fold because they could be denied emergency loans. (The BBC)
Frontline workers at Marks & Spencer are being given a 15% bonus and staff are being offered voluntary furlough on full pay (The Times £). Marks & Spencer has handed its staff who continue to work a 15% bonus days after unions staged a walk-out at a distribution centre (The Daily Mail). Hard-pressed supermarket workers are being handed thank-you bonuses by bosses (The BBC).
Morrisons has won a Supreme Court appeal over liability for a data breach affecting roughly 100,000 staff, in a ruling that limits how much companies can be held responsible for criminal acts committed by their staff or independent contractors (The Financial Times £). The UK's highest court has ruled that Morrisons should not be held liable for the criminal act of an employee with a grudge who leaked the payroll data of about 100,000 members of staff (The Guardian).
Ocado model fails to work in a crisis, leaving the big supermarkets to clean up, writes The Times. "Coronavirus could prove to be a defining moment for online retailers. Demand has ballooned with large parts of the world's population ordered to stay indoors." (The Times £)
Wine sales in supermarkets, off-licences and online have risen sharply as consumers seek to enjoy a drink at home during the lockdown, a leading UK producer has reported. (Sky News)
Upmarket pet food business Lily's Kitchen, which has the stamp of approval from the Prince of Wales, has been sold to Nestlé in a deal that values it at about £100m (The Times £).
The cost of food looks set to continue to rise as the coronavirus pandemic rages on, the BRC has warned. (The Daily Mail)
Sainsbury's has been accused of exploiting a loophole to keep some of its non-food outlets trading during the lockdown. (The Times £)
Business leaders have warned that British companies are running out of time to stay afloat amid the coronavirus outbreak, after a survey showed a majority of firms had just three months of cash or less in reserve. (The Guardian)
The British Chamber of Commerce has said nearly half of firms will furlough at least half of their workforce over the next week. (Sky News)
Rules designed to protect small shareholders have been relaxed to help companies to raise cash quickly during the coronavirus pandemic. (The Times £)
Factories in Britain have suffered their sharpest fall in output since the eurozone debt crisis eight years ago (The Times £).
The BBC talks to farmers who are facing a shortage of fruit and vegetable pickers this year. (The BBC)
The Federal Trade Commission sued to unwind Altria's $12.8bn investment into Juul on Wednesday, alleging the tobacco giant bought the stake to unlawfully eliminate competition in the sale of e-cigarettes. (The Financial Times £)
Shops and restaurants in the Trocadero centre in London's west end received a stern warning from their landlord this week: pay your rent or we will take you to court. Such drastic action would be a last resort for property groups seeking to extract rent from businesses hit hard by coronavirus. But it is a clear sign of the acute financial pressure on landlords and the retailers and restaurants they rent to. (The Financial Times £)
"The quest to get an online delivery slot was greatly helped by a background software plug-in that the retailer — and Ocado too, which shares Morrisons' system — are using. It is called Queue-it, and informed me that typically, 70-80,000 people were ahead of me in the line, and it would take an hour or more just to get on to the Morrisons site." (The Financial Times £)
New York City is investigating online retail giant Amazon after it fired a warehouse worker on the same day he participated in a strike protesting against the company's coronavirus response. (Sky News)