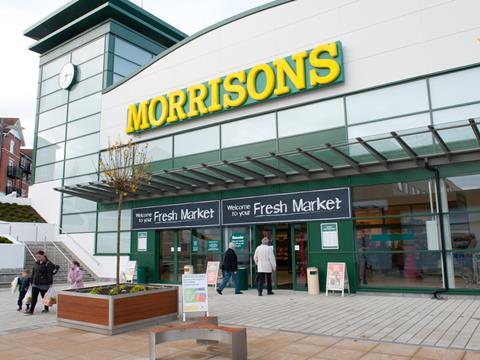 Morrisons latest price crunch is put under the media spotlight this morning, with The Mail writing that the retailer has triggered a new supermarket price war after slashing the cost of more than 1,000 products. The Independent says the move is a bid to combat fears that the UK's vote to leave the European Union will lift shoppers' bills. The reductions are the latest phase of the battle between Britain's largest supermarkets to win back customers who have turned to the discounters Aldi and Lidl, The Guardian writes. The Times market report noted that the move pushed down the share prices of all three listed grocers. "The prospect of more skirmishes between the Big Four left shareholders twitchy," the paper notes. Click here to read the full story on thegrocer.co.uk and click here to read our Daily Bread blog about the latest salvo in the price war.
Asda, Morrisons and Tesco have also cut the price of petrol and diesel by up to 2p per litre, sending forecourt prices lower across the country (The Guardian).
Heineken's first-half results also get a look in this morning. The Independent reports that the brewer missed profit expectations as sales in Africa, Russia and Middle East disappointed. The Financial Times focused on the potential impact of the AB InBev takeover of SABMiller on Heineken. The paper reports that Heineken shrugged off the threat of being a distant number two in the market. The FT's Lex column looks at the part marketing magic plays in the beer market. "[Heineken] has a global brand, and is set up to endure volatility in individual markets. Taa-daa!" The Independent asks with mega brewers like Heineken and AB InBev dominating the global beer market, will drinkers get a hangover?