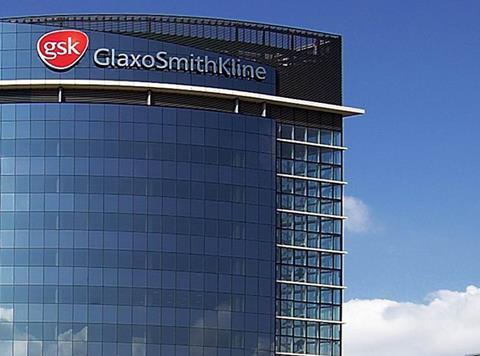 An American hedge fund has called on GlaxoSmithKline to consider an overhaul of its board and a sale of its consumer healthcare business (The Times £). Activist investor Elliott urged GlaxoSmithKline to consider the sale of its consumer healthcare business, which is being listed next year (Reuters). Elliott has encouraged Glaxo's board to pursue any opportunities for a sale of the consumer business. It believes that "substantial proceeds could accelerate the funding of increased R&D at New GSK and be used to pay down debt, with the remainder returned to shareholders", such as through share buybacks. (The Times £)
Elliott Management emerged from the shadows and declared war on Glaxosmithkline boss Emma Walmsley yesterday – with a demand that she reapply for her own job (The Daily Mail). The US activist investor Elliott Management has in effect demanded Dame Emma Walmsley reapply for her job as chief executive of GlaxoSmithKline before the pharmaceutical company's demerger of its consumer healthcare division next year (The Guardian).
Alex Brummer in The Mail writes: "The decisions by Elliott and Cevian respectively to pick fights with respected female chief executives in the middle of transformation plans does not speak well of their understanding of efforts for more gender diversity in the FTSE 100. Also disagreeable is how these marauding shareholders accumulate their power." (The Daily Mail)
The lorry driver shortage could become tangfastically real for British children and their parents after the confectionery manufacturer Haribo told shopkeepers it was struggling to deliver enough bags of sweets (The Guardian). German confectionery giant Haribo has said it is struggling to deliver its sweets to shops in the UK because of a shortage of lorry drivers (The BBC).
Shoppers have flocked back to Primark since its shops reopened, leading to record sales for the budget fashion chain as it starts to take steps towards building an online business (The Times £). Primark sales have soared to above pre-pandemic levels as shoppers return to high streets after the easing of Covid-19 lockdown restrictions (The Guardian). Primark has set sales records after post-lockdown demand surged (The Daily Mail). Primark's owner has said the fashion retailer set sales records after stores reopened and shoppers started to "step out of lockdown leisurewear" (Sky News).
Primark and JD Sports have reported strong demand for their clothes, hours after US retailer Gap revealed plans to close all of its UK stores, highlighting the divergence on the high street in the wake of the pandemic. (The Financial Times £)
Growing concerns about the frantic pace of private equity takeovers and the recent bid for Morrisons has prompted the chairman of the business select committee to ask regulators what powers are available to investigate deals and protect jobs and pension shortfalls (The Times £). MPs have waded into the Morrisons private equity takeover row, asking regulators whether they may be able to intervene (The Dail Mail).
Hospitality group Revolution Bars has said demand over the last six weeks has been strong despite operating at severely reduced capacity due to Covid restrictions. (The Daily Mail)
The number of workers on furlough has fallen by nearly 1.2 million in a month according to official figures published just as the scheme starts to wind down. (Sky News)
The Times has an interview with Pip & Nut founder Pippa Murray on how she has learnt how to lead as her nut butters business has grown. (The Times £)