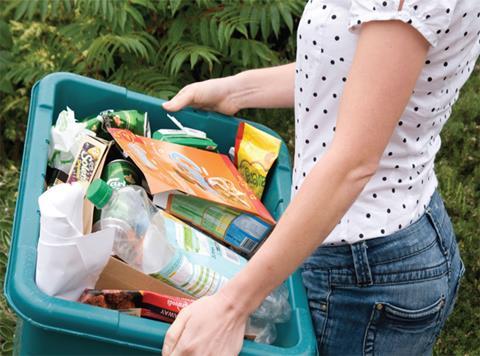 Britain's biggest retailers and food manufacturers are stepping up lobbying on the government to delay landmark environmental reforms that would force them to pay for the collection and recycling of household packaging waste from next year. (The Guardian)
Britain's manufacturing downturn deepened last month as declines in output, new orders and employment accelerated, latest economic data suggests (Sky News). Manufacturing production in the UK declined more steeply last month amid a continued slide in exports and depressed market confidence (The Daily Mail).
Food prices causing problems for farmers, writes The BBC. Cash flow is always a challenge for potato farmers, who can wait more than a year to be paid for their crops after harvesting. But since the Covid-19 pandemic and Russia's invasion of Ukraine, food production costs have jumped. (The BBC)
Toys R Us is set to return to the UK high street for this first time since its collapse five years ago via a partnership with WH Smith (The Times £).
Jean-Charles Naouri, the chief executive of heavily indebted grocery group Casino, has been questioned by French financial investigators in connection with a case examining allegations of financial manipulation and insider trading at the retailer. (The Financial Times £)
A squeeze on budget shoppers has forced US discount retailer Dollar General to cut its sales forecast, sending its shares down 20 per cent in a sign of mounting pressures in the American economy. (The Financial Times £)
AB InBev investors should not jump ship just yet, writes the FT's Lex column following a share price drop amid political controversy in the US. "AB InBev can count on a strong emerging markets presence that counters sluggish growth in western markets… Investors should ponder the possibility that AB InBev shares will bounce back when a silly row over a frothy marketing campaign has been forgotten." (The Financial Times £)
Dog food bosses who eat their own goods are barking up the right tree, writes Harry Wallop in The Times. He references former Lily's Kitchen boss Henrietta Morrison who said she said that she regularly ate her own products, former Tesco boss Sir Terry Leahy who complained about his wife going to Waitrose and Lord Rose, who on the day of the annual results would dress top to toe in M&S. (The Times £)