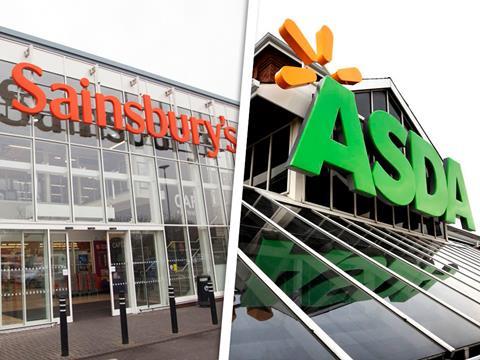 MPs have been warned that the £12 billion merger of J Sainsbury and Asda could have "unintended consequences" that will hit British farmers and smaller suppliers hard, The Times reports ahead of today's appearance by Sainsbury and Asda executives before a parliamentary hearing. In an opinion piece for the paper, former Northern Foods chairman, Lord Haskins said he believed that the tie-up could "inescapably and powerfully" affect vulnerable, independent producers.
Beer and fizzy drinks are in danger of falling flat after fears of a shortage of carbon dioxide production in Europe surfaced at the weekend (Financial Times). Many major drink manufacturers are understood to be experiencing disruption - at a time when demand for their drinks is high as warmer summer temperatures combine with football's World Cup in Russia (Sky News).
The British Retail Consortium has written to major retailers informing them that drinks and meat supplies could be affected as at least one UK gas supplier has had to ration orders (The Guardian).
Dairy Crest boss Mark Allen's pay doubled last year. He took home £2.6million, compared to £1.3million the year before, thanks to long-term incentive shares worth £1.9million (Daily Mail).
Rents on even the best located shops have begun to fall across the UK outside London, reports the Financial Times, with the pace of decline expected to accelerate in the wake of a spate of recent retailer failures. Across 450 prime retail locations surveyed by Colliers International, a commercial property agent, rents rose an average of 0.8 per cent in the year to April, exactly half the rate of growth reported last year.
The Telegraph reports that, according to its store closure tracker, an estimated 1,334 shops have been closed or earmarked for closure since January - potentially putting 23,400 jobs at risk, highlighting the terrible year so far on the British high street.
Investors have cooled on Starbucks after the coffee chain said that it expects to add fewer stores in the US in the next fiscal year and anticipates sales growth to come in under analysts' targets for the current quarter. The Washington-based company saw its shares drop more than 3% in the US index on Tuesday evening (Financial Times).
Packaging giant DS Smith has begun a fully underwritten £1 billion rights issue to help to fund its proposed acquisition of a Spanish rival in a deal worth almost £1.7 billion (The Times).
Amazon has unveiled a version of its Alexa voice assistant aimed at hotels. Alexa for Hospitality can provide guests with information, such as check-out time, and will be used at a number of hotel groups (Daily Mail).