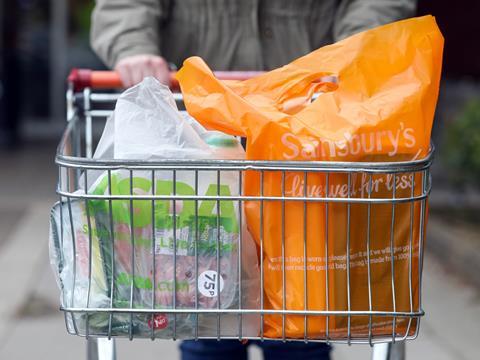 Sainsbury's and Asda on Tuesday said they would deliver £1bn worth of lower prices within three years if they are allowed to merge, in bid to allay the concerns of the Competition and Markets Authority about their planned £7bn tie-up (Financial Times £). The companies said the investment of £300m in the first year after the merger and a further £700m in the following two years would reduce prices on everyday items by 10% (The Guardian). Sainsbury's said that it "strongly disagreed" with the CMA provisional report into the merger, which stunned the market by warning the deal could be blocked unless the pair sell significant numbers of stores - or even one of the brands (Telegraph £). Mike Coupe, 58, chief executive of Sainsbury's, has said that the deal is essential to strengthen both supermarkets while also claiming it will have a beneficial effect for consumers, promising to lower the prices of some everyday items by 10% (The Times £, Daily Mail). In a joint statement, Coupe and Asda boss Roger Burnley said: "We are trying to bring our businesses together so that we can help millions of customers make significant savings on their shopping and their fuel costs, two of their biggest regular outgoings."
"A billion pounds – the amount that Sainsbury's and Asda are telling the CMA they can shave off their shop prices – is a nice, eye-catching, round number isn't it?" writes Ashley Armstrong in The Telegraph (£). "But there's a few problems with their last-ditch, headline-grabbing plea to the Competition and Markets Authority."
"Sainsbury's £1bn reveal is unlikely to move the competition authority," writes Nils Pratley in The Guardian. "Since the CMA already had this projection (it was only everybody else who had to make do with wishy-washy words "about 10% off everyday items"), the pointy-heads at the competition regulator probably won't be swayed one jot".
"You have to admire Sainsbury's for refusing to take the Competition and Markets Authority's negative response to its £14billion merger with Walmart-owned Asda lying down," writes Alex Brummer in the Daily Mail.
Ocado sales growth has been dented following a fire at its Andover warehouse but the company reassured the City by claiming initial investigations had left it "very confident" that neither its robot technology or its facility was to blame (Telegraph £). In an update that cheered the City, Ocado said revenue had jumped by 11.2% year-on-year to £404 million in the 13 weeks to 3 March, which it dubbed a "resilient" response given the scale of damage to the warehouse (The Times £).
AB InBev is set to appoint Martin Barrington, the former chief executive of cigarette maker Altria Group, as its new chairman, in a major governance shake-up that will also see 3G Capital's managing partner Alexandre Behring leave the board (Financial Times £). Carlos Alberto da Veiga Sicupira, the Brazilian billionaire and one of the founders of 3G Capital, is also set to step down, to be replaced by his daughter Cecilia Sicupira. According to people familiar with the matter, the changes are intended to telegraph to shareholders that the brewer's board is determined to reverse a period of steep share price declines.
Stockpiling ahead of Brexit could cause shortages, the nation's top economists have warned, as panic buying by families risks exhausting shops' entire supplies of goods (Telegraph £). Worries over access to foreign products after a 'no deal' Brexit has prompted some people to stock up on products such as toilet rolls and tinned food.
Claims by the crisp producer Walkers that it has recycled half a million empty crisp packets in three months should be taken with "a pinch of salt" because they represent 0.01% of plastic waste from the number made and sold annually, analysis has found (The Guardian). The campaign organisation 38 Degrees said Walkers' production of 11 million crisp packets a day meant its new recycling scheme had only led to a tiny fraction being recycled since its launch.
Leading sugar trader Alvean announced a change in leadership as it tackles the tough environment facing the sugar industry (Financial Times £). The 50/50 joint venture between agricultural trading house Cargill and Brazilian sugar group Copersucar said that Paulo Roberto de Souza would replace Gareth Griffiths as chief executive.
Instagram is launching an online shopping feature that will allow users to buy products directly on the photo-sharing platform, marking a major move into ecommerce and a bid to tap new revenue streams (Financial Times £).
An ad for a high-cost loan which used uncertainty around Brexit to encourage consumers to stockpile food has been banned for being socially irresponsible (Telegraph £).
Drinking two piping hot mugs of tea a day could almost double your risk of cancer of the gullet, a study suggests (The Times £).