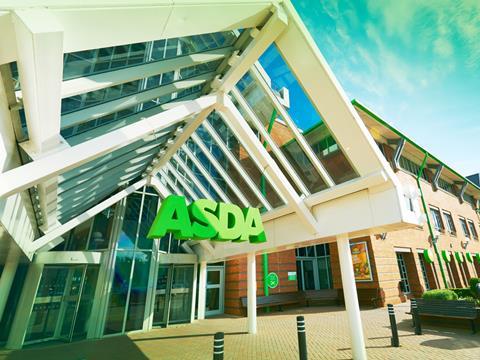 The £6.5bn Asda auction has lured heavyweight retail bosses into rival bids – Rob Templeman and Paul Mason are being lined up to spearhead rival bids for the UK's third-biggest grocer (Sky News). Two retail heavyweights will clash head-on in a £6 billion battle to buy supermarket chain Asda (The Times £). Retail bigwigs Rob Templeman and Paul Mason being drafted in to help Apollo and Lone Star in their drive to win Walmart-owned supermarket (The Telegraph). Two retail veterans are lining up to front rival £6.5bn private equity bids for Asda, the UK's third largest supermarket (The Guardian).
In less than two weeks, Ocado will find out what its customers valued more: its slick website and customer service or the upmarket groceries supplied to it by Waitrose. But for Marks and Spencer, whose produce will replace Waitrose's on Ocado's site from September 1, the stakes are even higher. (The Financial Times £)
The number of consumers in the UK who do a weekly grocery shop online has doubled since the coronavirus lockdown, in a trend that is now "irreversible", according to a supermarket report. (The Guardian)
One of the many unexpected superstars of lockdown were supermarkets and their staff, writes Maggie Pagano in the Daily Mail. "There are many positive unintended consequences of changing habits: convenience for shoppers, vans being leased, more jobs for drivers and packers. But where does this leave supermarkets long-term? Will they too have to shrink floor space on an already troubled High Street? Who knows, but they have proved remarkably resilient and hopefully will adjust again to the new normal." (The Daily Mail)
Estée Lauder is planning to cut up to 2,000 jobs worldwide as it shuts stores and department store beauty counters after a slump in sales and profits during the coronavirus pandemic (The Guardian). Estée Lauder is to cut 2,000 jobs and invest in its online sales operations after stores were hit by global lockdowns and demand dried up through customers staying at home. (Sky News).
Beauty is often touted as a recession-proof industry. In theory, economic downturn prompts a cutback on big-ticket items and a splurge on small luxuries. The pandemic has challenged the so-called lipstick effect. Who needs to buy brand-name lipsticks when stuck at home or wearing a mask? (The Financial Times £)
A sheep farmer is facing a "lengthy custodial sentence" after being convicted of planting baby food laced with metal shards in stores as part of a long-running blackmail plot against Tesco. (The Guardian)
Around one in eight workers remains on furlough as the job retention scheme is wound down, latest figures show. (Sky News)
More than 1,000 people applied for one brewery job as the number of vacancies plummeted in lockdown. Northern Monk Brewing Company in Leeds said applicants for the packing job included people made redundant or on furlough. (The BBC)
Barclays' spending data shows that food-to-go sales are starting to recover as more people head back into the office. All of that bodes well for Greencore, which last year made more than 700 million sandwiches for the likes of Marks & Spencer, Sainsbury's and Asda. (The Times £)
Australia is poised to block China Mengniu Dairy's proposed A$600m takeover of some of the nation's biggest milk brands, as diplomatic and trade tensions rise between Beijing and Canberra. (The Financial Times £)
The spectre of rising unemployment is weighing on household confidence, a closely watched survey suggests. (The Times £)
JAB Holdings has parted ways with an executive who was hired only last year to help represent the interests of its main backer, Germany's billionaire Reimann family, in the latest bust-up at the acquisitive investment company. (The Financial Times £)
Ecommerce giant Alibaba reported better than expected sales growth despite growing threats to its business from surging rivals and policymakers abroad (The Financial Times £). Alibaba Group beat quarterly revenue and profit forecasts after it was boosted by strong demand for its ecommerce and cloud computing services (The Times £).
Alibaba has moved to ease tensions with Donald Trump, as the US president continues to threaten Chinese firms. (The BBC)