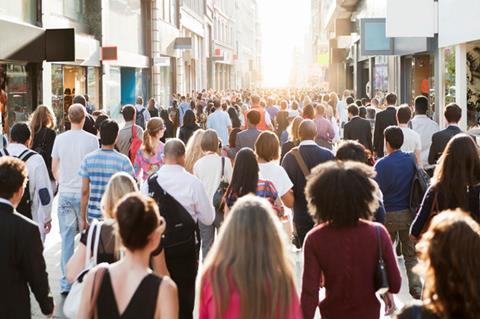 Retail spending has bounced back in January, as consumer confidence picked up following the decisive general election results in December (The Financial Times £). Retail sales have rebounded in January following a weak end to 2019, rising 0.9% according to the Office for National Statistics (BBC).
The rise, boosted by sales of clothing and footwear, is likely to persuade the Bank of England not to cut interest rates (The Guardian). The latest figures offered some relief to retailers after a gloomy December in a sign British shoppers have started spending again (Sky News).
The Government's new immigration policy could mean the end of next-day delivery, the haulage industry has claimed. The Road Haulage Association said the UK was "totally reliant" on trucking and the new rules risked limiting the supply of trained drivers (The Telegraph).
Airlines and shipping firms are counting the costs of the coronavirus outbreak, with Danish firm Maersk, which handles one in five containers shipped by sea, forecasts a weak start to 2020 (The Guardian). Airlines stand to lose around $29.3bn this year due to the virus' outbreak an industry body has warned (BBC).
Meanwhile, global stock markets have fallen on signs that the virus' spreading outside of China was accelerating. Markets rose at the beginning of the week when it seems the virus was successfully been contained. These gains however, were wiped out yesterday (Thursday) after the South Korea reported a rise in new cases and Japan announced another two deaths (The Times £).