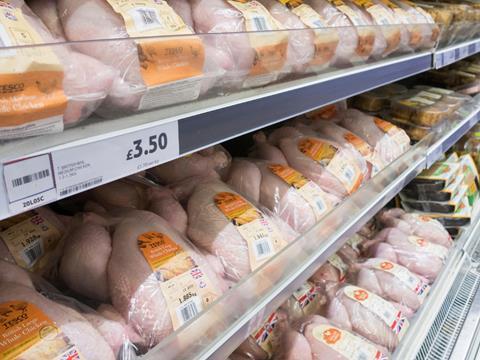 There is little in the way of food and drink news in this morning papers, but the survival of Toys R Us generates plenty of headlines in wider retails.
Tesco CEO Dave Lewis has "some explaining to do" about why the company did not reveal its inspectors had unearthed "major" process issues at a second 2 Sisters Food Group factory, an MP told parliament on Thursday (The Guardian). John Grogan, a Labour member of the environment food and rural affairs committee, said: "I think Mr Lewis has some explaining to do. Why did Tesco not provide this information, not just to the public but to the Food Standards Agency? All supermarkets should definitely do this in the future."
Supermarkets, retailers and drinks companies should be forced to pay significantly more towards the recycling of the plastic packaging they sell, members of the environmental audit committee have said (The Guardian). The group of MPs called for a societal change in the UK to reduce the 7.7bn plastic water bottles used each year, and embed a culture of carrying reusable containers that are refilled at public water fountains and restaurants, cafes, sports centres and fast food outlets.
The UK business of Toys R Us has reached an 11th hour deal with its largest creditor to avoid falling into administration and risking 3,200 jobs, The Financial Times says. The ailing toy retailer agreed to pump more than £9m into its pension plan over the next two years in a last-minute deal with the state-backed pensions lifeboat, The Guardian adds. The PPF, Toys R Us's largest single creditor, had said that it would vote against the retailer's plan after being concerned that it would further weaken the pension scheme. However, it changed its mind at the 11th hour after striking an agreement with Toys R Us and voted in favour of the company voluntary arrangement (CVA), The Telegraph notes.
Shares in a US company that makes premium iced teas increased 500% in pre-market trading on Thursday, after it said it would shift its focus to invest in blockchain technology, The Financial Times reports. Long Island Iced Tea Corp said it will change its name to Long Blockchain Corp.