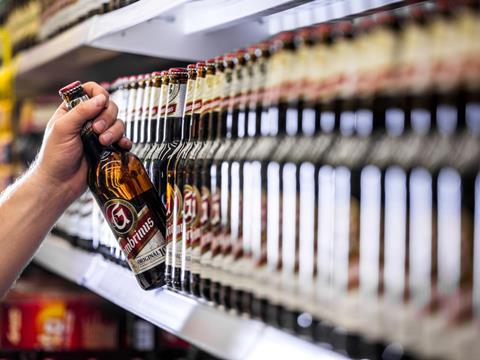 US activist hedge fund Elliott Management has written to the board of SABMiller to raise concerns about the structure of its proposed £71bn takeover by AB InBev, The Financial Times writes. It adds to the growing unrest among investors about the choice between being paid either in cash or mostly stock after a plunge in the value of sterling following Brexit. SABMiller's chairman defended the takeover to shareholders at yesterday's AGM saying the deal does not discriminate against the majority of its investors, The Telegraph reports.
Unilever has warned shoppers of rising prices after Brexit vote, The Guardian says. It is the first major food and consumer goods company to warn that prices could rise for UK shoppers as a result of Britain's vote to leave the EU. CEO Paul Polman said companies could be forced to increase the price of products to offset the fall in the value of sterling against the dollar and euro. The FT says "Unilever sharpens focus with push into personal care". The paper highlighted that personal care products, which include Dove soap, account for 38% of Unilever's sales with revenues in the division growing faster than the group average, by 5.7%. It writes this could explain the renewed focus in this area with the $1bn Dollar Shave Club deal.
The Times highlights the embarrassment of Canada Life after it had to buy back shares in Poundland that it "accidentally sold" despite having "irrevocably" pledged them to Steinhoff International. The institution said it had mistakenly sold 3.1 million of a total 4 million shares in Poundland last Wednesday, the day after giving an undertaking to support Steinhoff's takeover bid for the discount retailer.
Sainsbury's is raising the bar for its supermarket rivals by trialling a new same-day grocery delivery service, just one month after Amazon Fresh launched in the UK, The Telegraph writes. The new delivery service comes as the retailer also creates 900 new jobs at its online warehouse in Bromley-by-Bow, east London. The Grocer's story from yesterday can be read here.
Finally, The Mail, and the rest of the papers, shone a spotlight on the damning report by MPs which slammed billionaire Mike Ashley's Sports Direct for Victorian workhouse conditions.