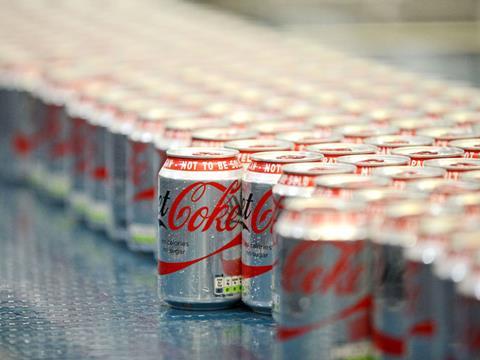 Looking at Coca-Cola's downgrade of full-year earnings, the Financial Times (£) writes: "In what is becoming a familiar story for multinational companies, the strong dollar took the wind out of Coca-Cola's sails and knocked 12 percentage points from its operating income." The Times (£) concludes: "In the past Coca-Cola's global reach marked it out as a winner. Now, however, with more than half its revenues coming from outside North America, it appears to be fighting a losing battle as the dollar has risen by 12 per cent against a basket of big currencies in the past year.
Hundreds of big corporations could face extra tax bills after a landmark ruling ordered cash to be clawed back from "unfair" sweetheart deals for Fiat and Starbucks (The Times £, The Telegraph). An editorial in the The Guardian says: "The lesson here, surely, is to move further towards comprehensive country-by-country corporate reporting… Pan-continental corporations are surely here to stay; the only effective balancing force is pan-continental cooperation."
The Evening Standard's Chris Blackhurst says Waitrose boss Mark Price has plenty to teach his rivals. "Ultra-smart and grand business schools and management courses could do far worse than study the Chubby Grocer."
The Daily Mail has an interview with Associated British Foods boss George Weston in which he calls the company "a differentiated food company with Primark attached" and says Primark's success is down to its humility and Irish roots.
Morrisons is pulling out of a sustainable farming project in which it has invested £2m over the last five years. The struggling retailer took over the running of a 1,000-acre estate belonging to Dumfries House in Ayrshire in 2009 after the stately home was saved for the nation by a charitable consortium led by Prince Charles. (The Guardian)
Toymaker Lego is to boost production around the world as it seeks to cope with surging demand — but the popularity of its plastic figures and bricks means some customers will be left empty-handed this Christmas. (The Financial Times £). The Telegraph, under the headline "Why Lego isn't awesome anymore", writes: "The plastic bricks may be a better investment than gold - but the Danish toy company has degraded its intelligence in the name of sales".
In its annual barometer of consumer shopping and spending, Waitrose found that three in 10 people now visit a supermarket three to four times a week, up from a quarter five years ago. (The Guardian)
Independent shops are in dramatic decline, figures suggest, as more shops closed than opened in the first six months of the year for the first time since 2012. There was a net loss of 144 independent shops in the first half of 2015, according to figures from The Local Data Company and British Independent Retailers Association. (The Telegraph)