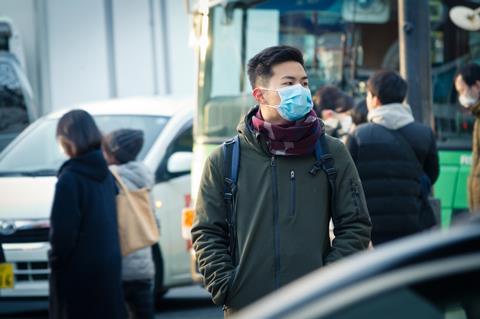 Global stock markets fell heavily into the red as concern grew that a second wave of lockdowns is on the way (The Times £). The FTSE 100 slumped 3.4% to close at a two-week low of 5,804.29.
The government is preparing to address growing concerns over the economic fallout from a second wave of coronavirus infections by extending its emergency Covid-19 loan scheme for businesses (The Guardian).
The UK was on Monday told to expect new limits on social contact, as Boris Johnson's chief scientific advisers warned that coronavirus cases could hit almost 50,000 a day within weeks on the current trajectory (The Financial Times £).
Boris Johnson will today impose a 10pm curfew on pubs and restaurants, ban ordering at the bar and encourage working from home as he tries to rally the country in a renewed fight against coronavirus (The Times £).
The Times (£) goes behind the story to explain how Rishi Sunak pulled Boris Johnson back from pubs shutdown.
Hospitality bosses in the UK have warned that restrictions to prevent the spread of coronavirus could be the "nail in the coffin" for the industry, which had only just begun to recover from the first period of lockdown (The Financial Times £).
Households are feeling downbeat about their finances even though consumer spending has rebounded over the past few months, according to a closely watched survey (The Times £). The IHS Markit Household Finance Index came in at 40.8 in September, unchanged from the previous month and considerably below pre-pandemic levels of about 44. Any reading below 50 indicates that households are pessimistic about their personal finances.
Unilever's Dutch shareholders have overwhelmingly backed proposals to shift the consumer goods titan's legal base to London, defying politicians in the Hague who have threatened a revenge tax raid (The Telegraph).
The FTSE 100 company said more than 99% of investors in its Dutch arm had voted to base the entire group in London, reversing a foiled attempt two years ago to house the business in the Netherlands (The Financial Times £).
The Financial Times (£) asks "Has the UK reached peak Aldi?". Aldi and Lidl were at back of queue during UK pandemic as they missed out on online sales boom but faces tougher competition in stores.
The organic vegetable box company Riverford has been certified as an ethical B Corporation business, reflecting its focus on its workers' wellbeing through its John Lewis-style employee ownership model (The Guardian).
Climate campaigners have spent years pushing for defunding and divestment from fossil fuel companies. Now, as their arguments gain traction, they are taking aim at the emissions-heavy meat and dairy industries (The Financial Times £).