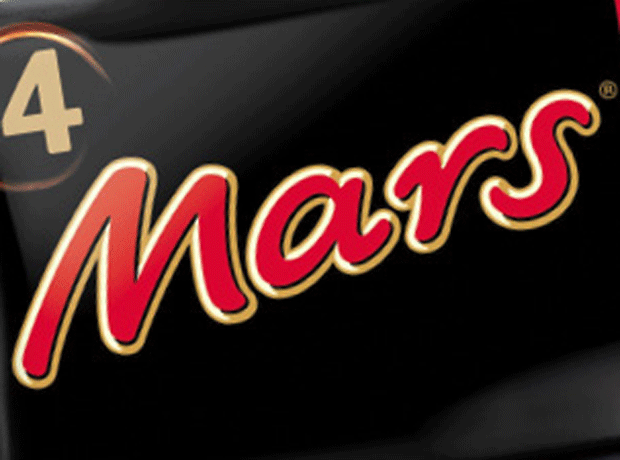 Mars, the intensely private chocolate and petcare group, has revealed annual sales of almost $45bn - higher than Coca-Cola's - as chief executive Grant Reid stepped down after eight years (The Financial Times £). Poul Weihrauch, who currently runs Mars Petcare, will take over as CEO at the end of September.
Being privately held, the US company does not publish financial results or talk publicly about its profits. However, Mars said its annual sales had increased more than 50% from $28bn to nearly $45bn during Reid's tenure (The Times £).
The Lex column in The Financial Times (£) argues that as a private family-owned business Mars is well positioned to weather the economic downturn than listed food groups.
Sky News reports that a consortium comprising Apollo Global Management and the Indian behemoth Reliance Industries has lined up Royal Bank of Canada, Credit Suisse, Santander, and Bank of America to help finance a large chunk of the £5bn-plus acquisition. People close to the bid insisted it remained on track even as doubts grow about the lenders' commitment to the deal.
UK inflation hit a fresh 40-year high in May driven by rising food and petrol prices, putting further pressure on the Bank of England to take bolder action to contain spiralling prices (The Times £).
Inflation is being fuelled by food and non-alcoholic drink prices, which are rising at the fastest annual rate since 2009, the ONS said, with the most dramatic increases seen in the cost of bread, cereals and meat (The Guardian).
A business editorial in The Guardian says, "if UK inflation feels bad now, the grim news is worse is on the way."
Some Asda shoppers are asking cashiers to stop scanning items when the till total hits £30 as they try to cut costs, the supermarket's chairman told BBC News. As well as putting less in their baskets, Lord Rose said more customers were switching to budget ranges with people worried about rising prices.
'Price of rice boils over into new territory in UK.' The pressures faced by one Yorkshire rice importer illustrate how costs feed through to consumers (The Guardian).
Unilever has been accused of hypocrisy after it promised to get rid of plastic sachets – only to then fight to keep using them (The Mail). A Reuters investigation found Unilever lobbied the Sri Lankan government to reconsider a proposed ban on the tiny packets. It also found that Unilever then tried to manoeuvre around it when it was imposed.
Alan Jope, the consumer goods giant's chief executive, said the business "had to" stop using the sachets to package small portions of soap, detergent and shampoo two years ago (The Telegraph).
Carlsberg is to conduct its biggest trial of recyclable fibre beer bottles across Europe (The Guardian).
The Financial Times (£) reports in-depth on the food crisis starting to bite across Africa as aid agencies warn of signs of inflation-linked unrest emerging.
Democratic lawmakers are urging the top US antitrust enforcer to scrutinise a proposed sale of Reckitt Benckiser's baby formula unit to a private equity group, warning that it "could shallow out" the market during a national supply shortage (The Financial Times £).
US food delivery company DoorDash has signed an exclusive deal to build warehouses for Loblaw, Canada's largest grocery chain, intensifying its competition with rival Instacart (The Financial Times £).
Consumers are warned to expect fruit and vegetable shortages at supermarkets in Australia for another six weeks, with supply expected to be back to normal by September (The Guardian).
The Lex column in The Financial Times (£) looks at food inflation in China. "Pork is the make or break factor in controlling prices," the paper says. "It will not be easy for food companies to quickly pass on rising costs to consumers."