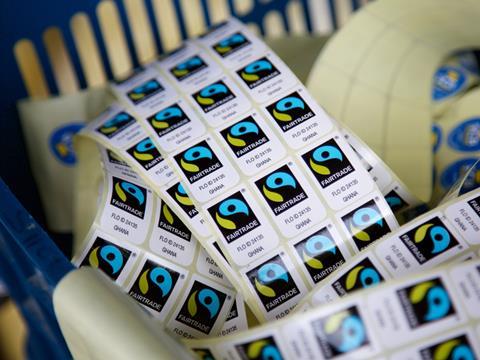 Sainsbury's is facing criticism from African farmers and the Fairtrade Foundation for stripping the ethical sourcing marque from its own-brand tea bags, The Financial Times reports. The supermarket said it would still offer tea farmers a guaranteed minimum price for their crop, as well as a "social premium" towards community initiatives such as building schools and training in better agricultural techniques. However, Oxfam says it is unclear whether Sainsbury's own initiative would match marque's standards.
Strong results from sandwich maker Greencore and pork supplier Cranswick are in focus this morning. The Telegraph notes that shares in Greencore shot up more than 10% after the firm reported a sharp rise in revenues in the first half of the year. The Financial Times adds that the 46% jump in first-half sales came after a promising start to the group's US expansion through last year's $748m acquisition of Illinois-based Peacock Foods.
The Timespicked up the growth in sales and the bottom line at Cranswick in a story headlined: "Cranswick fattens profits amid surge in export demand". The paper writes that the British pork and poultry supplier, which makes own-label sausages for Sainsbury's Taste the Difference range and Tesco's Finest, reported a 17% rise in profits after a jump in demand from China and a 22.5% increase in revenue to £1.25bn in the year to the end of March, its largest increase in at least a decade. The Mail took a more negative angle on the results, blaming a decline in cooking a Sunday roast for a 4% fall in fresh pork sales at Cranswick. CEO Adam Couch said families now wanted meals that were quick and easy to prepare, such as ready-cooked pulled pork.
Britons throw away 40% of the bagged salad they buy every year, according to the latest data from Wrap and Tesco, with 37,000 tonnes – the equivalent of 178m bags – going uneaten every year (The Guardian).
French dairy producer Danone is continuing its push into Africa with a $25m investment, together with private equity firm Abraaj Group, in west Africa-based Fan Milk, the companies said on Tuesday (The Financial Times).
Zero hours workers may get the right to ask for fixed shifts, according to a story in The Telegraph. A review headed by economist Matthew Taylor, head of the Royal Society for the encouragement of Arts, Manufactures and Commerce, is looking at working practices in the 'gig economy' of staff who work on request with no fixed hours.