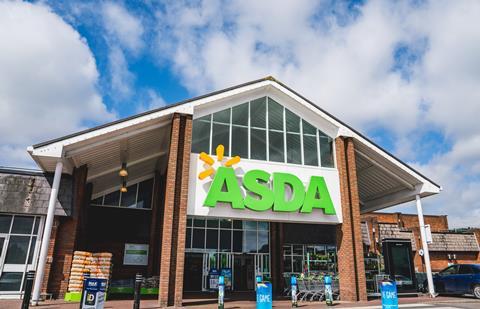 US private equity fund Lone Star has dropped out of the race to buy Asda after its bid failed to meet the Walmart's price expectations, leaving rival Apollo in pole position to take control of Britain's third-biggest supermarket (The Telegraph).
The American private equity firm Apollo Global Management has emerged as the frontrunner to take control of Asda but worries about a legal battle involving the supermarket chain remain an obstacle to a £6.5bn deal (The Times £). One hurdle to a takeover remains a long-running fight over equal pay heard in the Supreme Court this year.
It is believed a third bid from private equity firm TDR Capital remains in the running – the group is understood to have been working on a deal with the billionaire Issa brothers, who are behind the British forecourts operator EG Group.The TDR-backed bid is likely to prove less attractive to Asda and its US parent group Walmart, as it could lead to attention from competition regulators and potentially a lengthy inquiry (The Guardian).
The sale process recently restarted after the pandemic forced US retailer Walmart to put it on hold this spring and a decision is expected by the end of this month (The Financial Times £).
Furious business chiefs have stepped up calls for far-reaching taxpayer support as Boris Johnson unveiled a six-month Covid crackdown which could destroy thousands of companies. Fresh restrictions on bars and restaurants pile pressure on sector as Bank of England Governor calls for furlough "rethink" (The Telegraph).
Companies need another round of emergency state support to survive new pandemic restrictions and mitigate the threat of mass redundancies, employers' groups warned (The Times £).
Chancellor Rishi Sunak is drawing up plans for a new programme to subsidise workers' wages, as pressure mounts to avert mass unemployment when the government's £39bn job retention scheme ends in October (The Financial Times £).
Britain's economy entered choppy waters in September, with the latest indicators suggesting that a summer surge in activity was ending even before Boris Johnson tightened restrictions on socialising and returning to the office (The Financial Times £).
Pub bosses have warned that plans to impose a curfew on hospitality venues will "devastate" the sector, leading to more job cuts and decimating consumer confidence (The Telegraph). Industry chiefs argue there is no evidence linking the increase in infections to socialising in pubs and restaurants.
The JD Wetherspoon pub chain has warned employees working at its airport sites that up to 450 jobs could go (The Times £).
Wahaca's lenders have agreed to write off millions of pounds of debt to keep the Mexican restaurant chain afloat (The Telegraph).
Sales of toilet rolls have soared by 23% over the past week, and manufacturers are preparing for further increases in consumer demand following the introduction of fresh coronavirus restrictions across most of the UK (The Guardian). WEPA UK, which produces own brand toilet paper for supermarkets including Tesco, Sainsbury's and Asda, said it had learned lessons from earlier in the year and insisted that the UK would have sufficient supplies, provided shoppers behaved responsibly.
AG Barr hopes to resume dividend payments next year although the soft drinks group has written down the value of its Strathmore water brand by £10m (The Times £).
London's big tobacco stocks - BAT and Imperial - puffed higher amid talk that they should fire up huge share buybacks to breathe some life into their spluttering shares (The Times £).
Up to 70% of trucks travelling to the European Union might not be ready for new post-Brexit border controls by January, according to a leaked letter from Michael Gove to trade groups (The Telegraph).