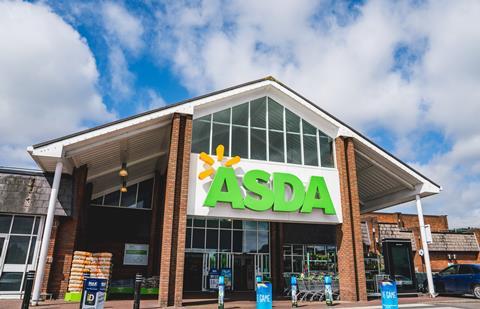 Private equity giant Apollo is lining up £3.75bn of debt to fund its proposed acquisition of a stake in Asda, which would be secured against the supermarket's stores. (The Times £)
Not everything in the grocers' world has changed for the better since Walmart pressed the "pause" button on its sales process earlier this year. Where once the question was which of the biggest hitters of private equity — the likes of KKR, Bain Capital, Cinven, The Carlyle Group and Clayton, Dubilier & Rice — would snap up the business, now onlookers are asking if the price, at £6.5bn, is too high and if a buyer ultimately could make a profit. (The Times £)
Ocado has increased its stake in Scunthorpe-based Jones Food Company, Europe's largest vertical farm, as coronavirus fuels interest in food grown indoors. (The Telegraph)
Only way is up for vertical farming as Covid-19 exposes supply chain flaws, writes The Telegraph. The indoor farm industry is expected to exceed $20bn (£15.3bn) in sales over the next six years. (The Telegraph)
John Lewis is set to scrap its "never knowingly undersold" price promise, which the department store has offered its customers for almost a century, as new boss Sharon White tries to plot the retailer's path out of the coronavirus crisis (The Guardian). The high-end department store chain John Lewis chain is set to drop its "never knowingly undersold" slogan after nearly 100 years (Sky News). John Lewis is planning to replace its famous promise to match rivals' prices as its new boss plans radical changes to the business (The BBC).
Shoppers at John Lewis and Waitrose will be able to book a slot to avoid long queues as part of bosses' fightback after the coronavirus lockdown. Customers at ten Waitrose and John Lewis stores will be able to book a timed slot to shop from Monday. (The Daily Mail)
Britain's demand for cheap food could be fuelling the spread of the coronavirus in factories, a leading health expert has warned, as analysis shows nearly 1,500 cases across the UK. (The Guardian)
A row has erupted between the biggest lobby groups representing retailers and landlords as fears grow that the government will dismiss pleas to help cover billions of pounds of rent arrears. (The Times £)
Industry leaders warn future of thousands of businesses 'hangs in the balance' as High Street is left behind in UK's economic recovery. (The Daily Mail)
Big supermarkets are back in fashion, and not just with shoppers. Investors have been bidding up prices on large UK supermarket sites as shopping habits led by Covid-19 improve their profitability. (The Financial Times £)
The trouble for retailers is that doing customers' shopping and delivering it to their door is mostly unprofitable, writes The FT. British supermarkets are behind but they are taking heed. Several retailers have teamed up with Deliveroo to offer rapid delivery and most are looking at enhanced warehouse technology. Given the growth of ecommerce and its unappealing economics, they have little choice but to pursue each and every permutation. (The Financial Times £)
Britain's worst wheat harvest in 40 years is likely to cause a price hike in flour and bread, the industry has warned. Only about 40% of the usual amount of wheat crop was planted last October due to heavy rain, while crops being harvested now are very poor quality due to droughts earlier in the season followed by lots of August rain. (Sky News)
Wasabi has become the latest casual dining chain to resort to a company voluntary arrangement to resolve its financial troubles. The sushi and bento chain, which is backed by Capdesia, is to undergo "a financial and operational restructuring programme" involving extra funding from its investors. (The Times £)
Lockdown has led to a wider renaissance of canned food as shoppers have embraced staples from spam and corned beef to beans, pulses and fish, all enjoying a popularity not seen since the rationing of the second world war. (The Guardian)
Brussels has agreed to scrap duties on American lobsters under its first tariff reduction deal with the White House in more than two decades (The Times £). The European Union has agreed to eliminate tariffs on US lobster, a key priority of President Donald Trump (The BBC).
Retail sales rose above their pre-pandemic levels in July, the first full month that shops selling non-essential goods were open since the country went into lockdown in March (The Times £). Retail sales surged to record highs last month as enthusiastic shoppers spent with a vengeance after months of lockdown but economists warned it would not be enough to launch a full-scale recovery (The Telegraph). Britons are flocking to non-essential shops post-lockdown with retail sales rising to pre-pandemic levels last month, figures show (The Daily Mail).
Demand for takeaways has boomed in the pandemic. With the explosion, hundreds of millions of pounds have flowed into dark kitchens from venture capitalists and tech giants. Even Google has invested in a Californian dark kitchen start-up. (The Times £)
Following weeks of fraught negotiations, the industry cartel of growers and producers — the champagne equivalent of Opec — this week agreed in the French town of Epernay to a sharp cut to the annual grape harvest after a withering of global demand. (The Financial Times £)