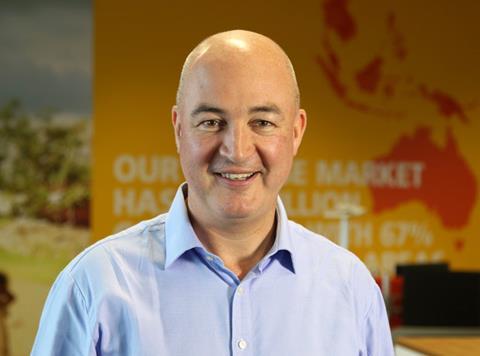 Nelson Peltz's activist hedge fund Trian Partners has built a stake in Unilever, ratcheting up the pressure on the FTSE 100 company after its abortive pursuit of GlaxoSmithKline's consumer health business (The Financial Times £). Unilever's management is facing more difficulties after it emerged that Nelson Peltz's activist hedge fund had acquired an interest in the group (The Times £, The Telegraph). Unilever is expected to face pressure to shake up its business model after it emerged the activist investor Nelson Peltz has built a stake in the troubled FTSE 100 company (The Guardian).
Investors turn on 'arrogant' Unilever over failed £50 billion GSK bid, writes The Times. Angry Unilever investors have warned the consumer goods giant against attempting any further big acquisitions and sent a coded message to chief executive Alan Jope that his job is on the line. (The Times £)
One of Unilever's most powerful shareholders has broken ranks to deliver a stark warning to the Marmite owner's boss that his job is hanging by a thread. (The Daily Mail)
Failure to get megadeal over the line puts Unilever's entire future in doubt, writes Dominic O'Connell in The Times. "Jope is on borrowed time. Unless he can quickly set out a convincing strategy and revive the share price, the board should conclude it is time to let someone else have a go." (The Times £)
Morrisons' private equity owners have kicked off a search for a new chief executive after David Potts signalled his intent to stand down in about two years. (The Times £)
British retail sales contracted by far more than expected in December as surging Covid-19 infections and new restrictions affected consumer spending on fuel, clothing and sports equipment (The Financial Times £). Plan B Covid restrictions caused a sharp drop in retail sales last month as shoppers opted to stay at home amid concerns about the Omicron variant (The Times £). Retail sales suffered their worst December slump on record last month as the Omicron variant was blamed for keeping shoppers away (Sky News).
Retailers are bracing themselves after a sharp fall in December spending was expected to be the prelude to a tough year ahead as consumers grapple with the impact of higher taxes and rising energy bills (The Guardian).
Britain's biggest cities have lost almost a year's worth of sales during the coronavirus pandemic as lockdowns and a lack of office workers and tourists caused a collapse in consumer spending. (The Guaridan)
Sky looks at which foods are driving inflation – of the 45 staple food and non-alcohol items for which the ONS records long-term data on prices, 37 have gone up while eight have gone down or stayed the same price (Sky News). The BBC identifies a number of categories with rising prices, including Sunday lunch and skincare products (The BBC).
John Lewis has told staff they will get full sick pay regardless of their Covid vaccination status, saying that it doesn't "believe it's right" to treat jabbed and unjabbed workers differently (The Guardian). John Lewis has moved to distance itself from high street rivals and reassure staff it will offer sick pay regardless of their Covid vaccination status (The Daily Mail). Retailer John Lewis has said all its staff are entitled to full sick pay for Covid-related absences, regardless of vaccination status, and it would not be "right" to differentiate (The BBC).
UK companies large and small are debating the vaccine question, and whether to differentiate between vaccinated and unvaccinated members of their workforce. Even as plan B measures are due to be lifted in England this week, employers are still anticipating some level of disruption to their operations from Covid, including higher levels of staff absence. (The Guardian)
Terry Leahy confident of Morrisons recovery as £6bn debt refinancing looms, writes The FT. In what is likely to be the UK's largest high-yield debt issue, the company will need to refinance more than £6bn of short-term borrowing taken out to help fund the £10bn acquisition at a time when bond yields are rising. (The Financial Times £)
The vice chairman of Manchester United has backed a meal delivery start-up founded by singer Myleene Klass and serial restaurant entrepreneur Jamie Barber called My Supper Hero. (The Daily Mail)
The owner of restaurant chains including Wagamama and Frankie & Benny's said it expected full-year profits to hit the top end of its forecast despite a dramatic slowdown in sales last month because of the impact of the spread of the Omicron variant (The Guardian). The owner of restaurant chains Wagamama and Frankie & Benny's has warned that consumer confidence may take a while to bounce back even after Plan B restrictions are lifted (Sky News).
The boss of BrewDog has been accused of trying to intimidate former staff who are due to appear in a critical documentary that will shine a light on the beer brand's workplace culture. (The Guardian)
Italy is to apply for Unesco status for espresso coffee, claiming it is "much more than a simple drink". (The Guardian)