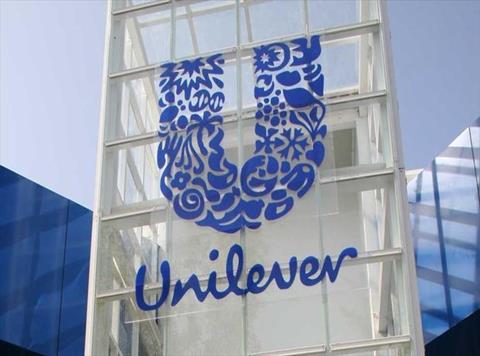 Unilever has become the most valuable company on the FTSE 100 after a better than expected trading update sent shares in the Anglo-Dutch consumer goods group up almost 8% (The Times £). Hygiene-conscious consumers treating themselves to ice creams have helped Unilever become the most valuable company on the FTSE 100 on Thursday (The Financial Times £). Unilever has seized the top spot as Britain's most valuable listed company after dodging a Covid sales hit and suggesting its PG Tips tea business could float on the stock market (The Telegraph). Workers under lockdown have been drinking tea, scoffing ice cream and abandoning their personal grooming regimes, according to Unilever (The Daily Mail).
The FT's Lex column writes: "To judge from Unilever's latest numbers, Americans spent their lockdown eating ice cream, Europeans cleaned their homes and skin care regimes went by the wayside everywhere. All told, it added up to a surprisingly resilient first-half for a company better known for disappointments." (The Financial Times £)
Boris Johnson is preparing to unveil sweeping curbs on how unhealthy foods are sold in Britain, with advertising, retail and food executives braced for one of the world's most restrictive marketing regimes (The Financial Times £). An aggressive anti-obesity strategy is expected to be launched by the government early next week (Sky News).
Wearing a face covering will be mandatory in shops and cafés serving takeaway food from Friday to help reduce the spread of coronavirus, the UK government has confirmed, following some confusion over the rules (The Financial Times £). Face coverings will be compulsory in takeaways, banks and post offices as well as shops, supermarkets, indoor shopping centres and stations in England from Friday, the government has announced (The Guardian). Coverings are mandatory in enclosed public spaces such as supermarkets, indoor shopping centres, transport hubs, banks and takeaways (The BBC).
Major supermarkets and coffee chains say they will not enforce new rules which say customers should wear face coverings from Friday, with Sainsbury's and Asda saying it is not their responsibility to police customers. (The Telegraph)
Only a quarter of the restaurants, cafes and pubs eligible to sign up for the government's 'eat out to help out' scheme have done so, with less than two weeks to go before diners can get their hands on the half-price meals. (The Guardian)
Ocado's online shopping promise has too high a price tag, writes The FT. "Ocado's rally has led to almost total capitulation from bears… Investor giddiness, however, has pushed Ocado's valuation to heights that would make even the most online of online retailers blush. Its enterprise value now stands at 8 times its sales over the past 12 months, compared with 5.3 times for Amazon and 3.4 times for Berlin-based HelloFresh." (The Financial Times £)
The FT has a 'big read' on why supermarkets are struggling to profit from the online grocery boom. Many supermarket chains are struggling to make a sizeable profit — and in some cases, any profit — from ecommerce because of the huge commitment in resources that it requires. (The Financial Times £)
The relaxation of lockdown restrictions on restaurants and cafés last month increased demand for Tate & Lyle sweetener products to figures above analysts' forecasts. (The Times £)
Marston's shares lost their sparkle after the pub group confirmed that the completion date for the merger of its brewing arm with Carlsberg UK had been pushed back. (The Times £)
A Treasury overhaul of the way breweries are taxed has come under under fire, amid claims that up-and-coming craft beer makers will lose out so larger rivals can thrive. (The Guardian)
Fears of rising redundancies and concerns about the health risks of high street shopping have hit consumer confidence, according to a closely watched survey that flatlined last month. (The Guardian)
Investors who poured millions of pounds into Chilango's 'Burrito Bonds' could be left with a sour taste in their mouths after the Mexican restaurant chain announced it was looking to appoint administrators and put itself up for sale. (The Daily Mail)