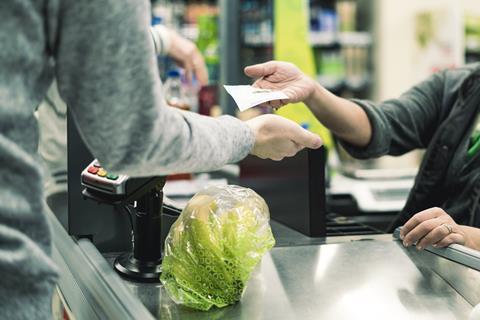 Britain's food manufacturers have rejected government claims that they are stoking inflation by imposing unjustifiable price rises on consumers as they called on ministers to do more to support the sector. (The Times £)
UK food price inflation remains at its third-highest level since the financial crisis, with the annual rate at which the cost of groceries is increasing at the elevated level of 17.2%, retail industry data shows (The Guardian). The rate at which food prices are rising fell for the second month in a row in May but remains "incredibly high", says research firm Kantar (The BBC). Falling milk prices have helped drive grocery inflation lower for a second consecutive month, according to industry data (Sky News).
Shares in Upper Crust owner SSP rose after it swung back into profit and cashed in on a return of passengers jetting off in the skies and hopping on trains (The Daily Mail). The rehabilitation of the former stock market darling SSP has proven painfully protracted, a product of the near halt in travel in the depths of the pandemic and three fundraisings conducted to survive the disruption (The Times £).
Ocado is about to be relegated from the FTSE 100 in another blow to the embattled online supermarket. (The Daily Mail)
Activist hedge funds have spearheaded a shareholder revolt over executive pay and appointments at Wagamama owner The Restaurant Group, the latest skirmish in a campaign pushing for a shake-up and partial sale of the struggling casual dining operator (The Financial Times £). Wagamama's owner was hit by a shareholder revolt over fat cat pay and boss Andy Hornby (The Daily Mail).
Former John Lewis boss Andy Street has slammed the troubled retailer – even complaining it doesn't 'sell proper suits any more' (The Daily Mail). John Lewis does not sell "proper suits anymore", its former managing director Andy Street said, as the retailer faces mounting pressure to improve profits in its department stores (The Telegraph £).
The beauty industry has backed calls for the government to reinstate duty-free shopping as it warns the economic contribution of the personal care industry has fallen by £4 billion since Brexit. (The Times £)
Top investors in British American Tobacco are calling on the new chief executive to restart its share buyback programme in order to speed up the return of capital to shareholders and boost the cigarette maker's ailing stock price. (The Financial Times £)