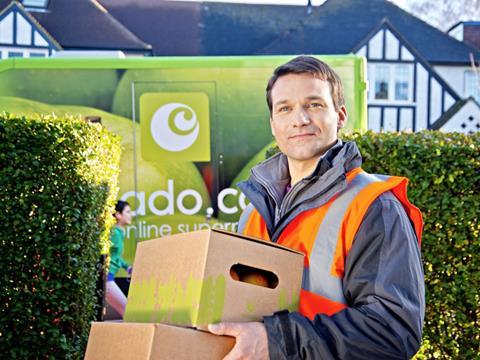 A quiet day in retail yesterday in the run up to George Osborne's Autumn Statement and Black Friday means there isn't much to go over in this morning's papers.
The Independent picks up the upgrade by UBS for online grocer Ocado. Analyst Andrew Gwynn has raised his recommendation from 'neutral' to 'buy' after backing the retailer's to announce its first international partner sooner rather than later and shrugging off fears of Amazon Fresh. He argued that it would be tougher than people thought for Amazon Fresh to replicate the Ocado model if or when it hits these shores. "It will also take time to build the buying scale needed to disrupt industry pricing, albeit, Amazon Fresh could in time get there," Gwynn added.
The Times focuses on a report which links Nestlé with pet food made by slave labour. Evidence that the food group complicitly used slave labour to make products sold in US supermarkets was expected to bolster a lawsuit filed against the Swiss giant in California, the newspaper reports. Verité, a fair labour organisation, reported that Thai suppliers were using child workers, false recruitment practices and slaves to provide Nestlé with shrimp for pet foods. The Independent added that Nestlé had admitted slave labour was being used in Thailand to catch and process fish that ends up in its supply chain. A study by Nestlé's found that most companies buying seafood from Thailand were exposed to the same problems in their supply chains. "Forced labour and human rights abuses have no place in our supply chain," Magdi Batato, a Nestlé executive, said.
The Guardian picks up The Grocer's story that bacon and sausages sales in UK supermarkets has fallen by £3m since a World Health Organisation report claimed processed meat was a major cause of cancer.