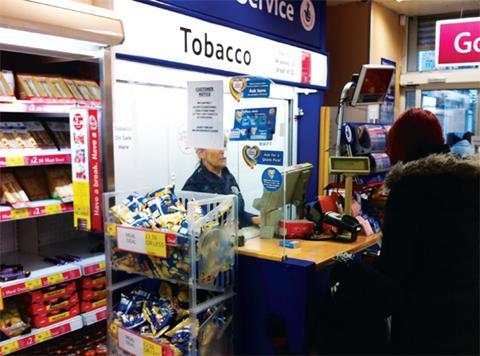 Owners of convenience stores across the country are mothballing large capital expenditure projects as they fear the financial impact of the national living wage proposals, according to The Times.
In the three months since George Osborne announced the new wages, convenience store owners invested £116 million in their businesses compared with £177 million in the previous quarter — a fall of 35 per cent. The Association of Convenience Stores' survey of more than 6,000 independent and multiple store retailers showed that 62 per cent of those polled planned "to delay investment and/or expansion plans to mitigate the effect of the incoming living wage proposals". (The Times £)
There is plenty of pick-up of The Grocer's story that Tesco is cutting back 24-hour opening times for its large stores and already ending it for two. The Daily Mail said the move signalled "the eleventh hour for round-the-clock shopping", while The Guardian says "other shops with low numbers of nightime shoppers may soon follow suit in an attempt to cut costs".
A number of papers also report on Diageo's announcement that currency movements will hit profits by £150m and that US sales were expected to fall. The Telegraph says currencies are a particular blow to Diageo as "Diageo has pinned much of its hopes for growth on the emergence of richer consumers in developing economies who are prepared to spend more on premium spirits." The FT notes: "The US has underperformed over recent years, partly because the group has been slow to react to changing tastes and also because of inefficiencies in the way it distributes its spirits" (The Financial Times £).
Haribo's long-running legal battle to stop Lindt selling chocolate teddy bears has ended after a federal court ruled the Swiss chocolatier's product was not a copy of its rival's gummy bears. The decision ended a dispute between the companies that started in 2012 when Haribo accused Lindt & Sprüngli of copying its Gold Bear trademark by launching a foil-wrapped teddy. (The Guardian)
Britain's oldest brewer Shepherd Neame posted a 9.4 per cent rise in underlying full-year profits to £9.6m for the year to June 27 (The Daily Mail). The Kent-based company is shutting pubs but has raised investment on making pubs bigger, more welcoming and offering better quality food as "more people are eating out and taking overnight trips". (The Financial Times £)
As China overlap is one of regulatory focusses for the potential AB InBev/SABMiller merger, the FT looks at the Chinese beer market, noting: "Mass market brands are languishing amid economic slowdown and changing consumer tastes". It says: "This has been a headline year for China's beer market — but for the wrong reasons. Beer production has fallen for the first time in two decades, a casualty of changing drinking habits." (The Financial Times £)