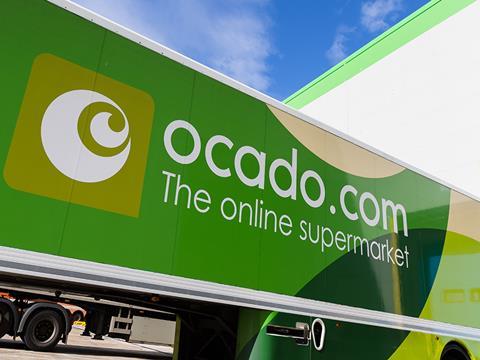 Today Development Partners, the company at the centre of an extraordinary legal dispute involving some of the UK's best-known retailers, has hit out at Ocado, accusing the retail technology company of over-reacting to its attempts to poach key executives (The Financial Times £).
Shareholders in Ocado's have brushed aside the prospect of a lengthy legal fight between the online grocer and one of its founders (The Times £). Ocado's chairman has pledged to 'go to any lengths' to protect its intellectual property amid a legal fight with a co-founder (The Daily Mail).
"At Tesco, we will never achieve our goal to halve food waste until reporting is mandatory," writes Tesco CEO Dave Lewis in The Telegraph. "As a retailer, we know it's almost impossible to avoid having some surplus food or shortages at the end of the day. But it's only by measuring and publishing the data that you can identify a solution and hold yourself to account." (The Telegraph)
Shares in Marks & Spencer closed almost 4% lower after it confirmed the departure of its finance director over the weekend, with his resignation underlining the scale and duration of the retailer's turnround (The Financial Times £). M&S shares that had lost more than a third of their value over the past year tumbled yet again as analysts said that the departure "raises red flags" about the group's leadership (The Times £).
Amazon has been forced to set aside more than £2.7billion as it fights a number of disputes with tax authorities around the world. (The Daily Mail)
Britons are more worried about their financial prospects than at any time since 2013 as political uncertainty begins to affect consumers, a closely watched survey has suggested. (The Times £)
Popular brands of table sauces and marinades on sale in the UK contain "excessive and unnecessary" levels of salt, which could be putting consumers' wellbeing at risk, a health group has warned. (The Guardian)
The New Zealand government is supporting an industry push to trademark manuka honey in China and shut Australia out of the market. (The Guardian)
Sweetgreen, the US farm-to-table salad chain known for its cult-like following and long lunchtime crowds, has secured a $1.6bn valuation in its latest funding round. However, the FT's Lex column says the business model is limited. "Pricey salad delivery works best in dense major metropolitan areas with enough health-conscious millennials willing to fork over $14 for leaves. It is hard to see that model taking root throughout the rest of America." (The Financial Times £)