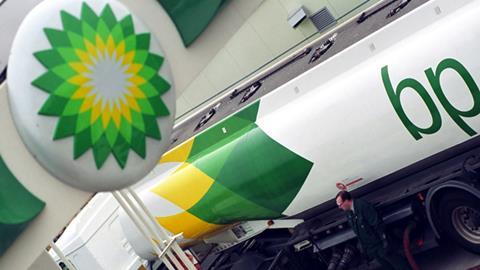 The closure of some petrol stations has reignited a row over lorry driver shortages in the UK (BBC News).
BP is being forced to ration fuel deliveries to its petrol stations due to a lack of lorry drivers. (The Telegraph).
The Guardian understands that "high tens" of forecourts, representing just under 10% of BP's network, have no supplies of certain lines of fuel at any one time, while the company is prioritising deliveries to sites it considers important, such as motorway services.
The Times (£) has been told that ministers have discussed putting soldiers on standby to drive petrol tankers. The contingency plans, known as Operation Escalin, would be enacted only if the situation deteriorated significantly.
Spectre of panic buying looms, while 'winter of discontent' feared as energy firms go bust, supermarket shelves empty and inflation rises (The Telegraph).
Tesco has warned government officials that empty supermarket shelves caused by a national shortage of HGV drivers could lead to panic buying across the UK in the lead up to Christmas (The Guardian).
Sky News features an explainer asking "is Britain running on empty?".
The Bank of England has signalled additional concern about rising inflation, predicting on Thursday it was now likely to peak above 4% and stay at this level into the second quarter of next year, but stressed that no immediate action was needed to quell price rises (The Financial Times £).
A first interest rate rise since the pandemic moved a step closer after two Bank of England ratesetters voted to tighten policy this month to grapple with surging inflation and others agreed that the stimulus since the pandemic would need to be unwound soon (The Times £).
Britain is drifting towards stagflation with growth slowing and inflation rising because of problems in supply chains, energy markets and recruitment, according to a key indicator of private sector activity in September (The Times £).
The government's plan to increase National Insurance will deal a £300 blow to nurses and cost the supermarket workers who helped keep shelves stocked during the pandemic about £150 each (The Telegraph).
The Telegraph City column argues that the Morrisons auction could not have come at a worse time. "There is a panic sweeping through the supermarket industry – but try telling that to fee-hungry bankers set on grabbing the British grocer."
Fears of a squeeze in living standards amid rising prices and shop shortages have knocked consumer confidence back to levels last seen when the economy was emerging from lockdown (The Times £).
Pubgoers are flocking back to their locals, according to figures that drew a cautious toast from the industry but also prompted warnings of fresh turmoil if the government again singles out hospitality as a winter Covid-19 risk (The Guardian).
Mexican restaurant chain Tortilla will announce today its intention to float with an estimated market value of £70m as it targets forty-five new sites over the next five years (The Times £).
The employee-owned John Lewis Partnership has rankled thousands of its workers after paying bonuses to senior staff at a time when it has denied its wider partnership bonus for the first time since the war (The Times £).