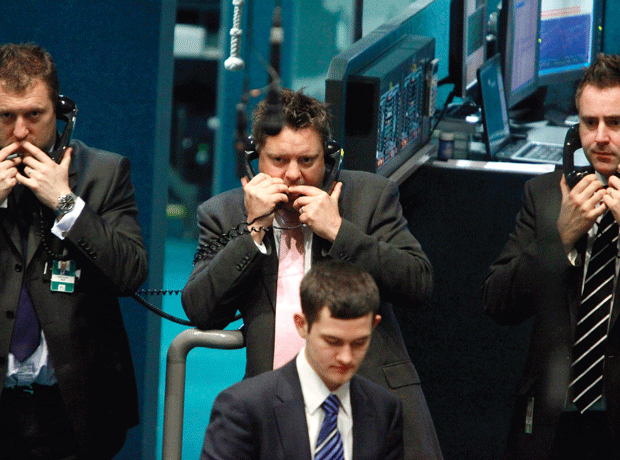 The business sections of today's papers are dominated by coverage of values on stock markets round the world plunging on 'Black Monday'.
The Daily Mail said the fierce sell-off in China saw the Shanghai Composite index tumble 8.5% on its worst day since 2007. It also sparked panic selling on global markets with the FTSE 100 down more than 400 points at one point, with the Dow Jones Industrial Average opening more than 1,000 points lower.
The Telegraph asks "will Black Monday roll into an even worse Tuesday?" as the aftershocks of the crash continue to reverberate through global markets. It added that staff in Starbucks have been urged to recognise anxious behaviour and "be sensitive" to what customers are feeling after the turmoil of yesterday.
The Times focuses on the pounding taken yesterday by currencies. Sterling and the dollar had a volatile day on currency markets yesterday as speculation mounted that central banks in Britain and the US would respond to the stock market rout by freezing interest rates until well into next year.
The Daily Mail picks up the latest Asda Income Tracker which showed UK households on average had £190 a week to spend on extras in July, £17 more than this time last year, thanks to falling food and petrol prices.
Monsanto increased its takeover bid for Swiss rival Syngenta to $46bn in its third attempt to convince the agribusiness to enter discussions (The Financial Times).