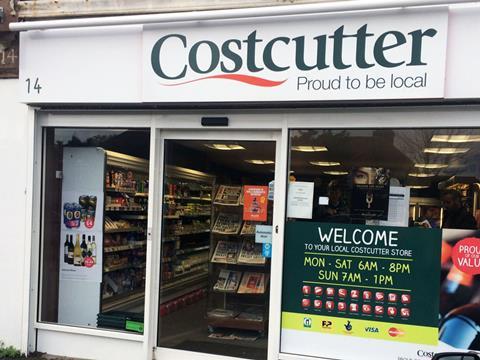 The Telegraph follows up The Grocer's exclusive that Costcutter is close to unveiling a deal as the corner-shop chain becomes the latest retailer to be jolted into dealmaking in response to Tesco's £3.7bn swoop on Booker. Sir Michael Bibby, managing director of Costcutter owner Bibby Line, has revealed in a letter to members that a deal could be announced shortly. It is not known as yet whether Costcutter will be sold, or will be snapping up a rival. Read The Grocer exclusive here on thegrocer.co.uk.
Amazon's announcement that it would be lowering prices across Whole Foods stores next week gets blanket coverage this morning. Investors dumped food and grocery stocks on Thursday after Amazon said it would complete its takeover of Whole Foods on Monday and immediately embark on price cuts (BBC). The Financial Times adds that the announcement wiped over $11bn from the market value of rival grocery chains. Amazon sent tremors through the supermarket sector after it said it will begin cutting prices on avocados, bananas and other products sold at Whole Foods, as soon as its acquisition is completed on Monday. The Telegraph says Amazon's assault on Britain's supermarkets will begin sooner than expected with the competitive move, which is expected to be seismic for the food retailing sector. The Guardian writes that Amazon has set the stage for a price war with retail giant Walmart as it signalled a wave of price cuts at Whole Foods. The move signals the start of a much wider battle – to see who will be the king of online retail in America.
UK retailers this month reported their worst month of growth since the weeks following the Brexit vote, according to a survey from the Confederation of British Industry, a further negative sign for the economy after official data showed a worse-than-expected decline in household consumption in the second quarter, The Financial Times writes. The Telegraph adds that British shoppers are tightening belts in response to rising prices. Household expenditure rose by just 0.1% on the quarter, the weakest performance since late 2014. It contributed to keeping GDP growth at 0.3% in the three months to June, the Office for National Statistics (ONS) said.
Poundland owner Steinhoff's stock and bond prices dropped sharply on Thursday morning, after a German magazine reported that prosecutors in the country are investigating the South African retail group's chief executive for suspected accounting fraud (The Financial Times). The claims in Germany's monthly Manager Magazin were robustly denied by the company in a statement that prompted a partial recovery in the shares, The Times writes.