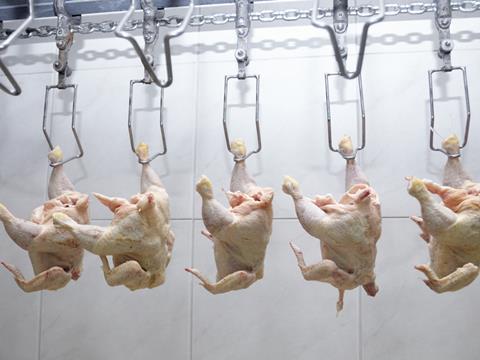 Farmers have hit back at suggestions the government will allow imports of chlorinated chicken and other low-standard farm produce in trade talks with the US, escalating the row over post-Brexit food standards. (The Guardian)
The owner of Primark is the latest business to sound the alarm on coronavirus, as the logistical impact spreads across huge swathes of the global economy (The Telegraph). The owner of Primark has warned that the coronavirus outbreak could result in shortages of some clothing products if production delays in China continue (The Times £).
Primark owner Associated British Foods has warned it may have to ramp up production of its clothes in regions outside China if delays to factory production are prolonged due to the coronavirus epidemic (The Daily Mail). Associated British Foods, which sources more than 40% of Primark's products from China, said it typically built inventories in advance of the lunar new year, meaning it was well stocked for several months and did not expect any short-term impact (The Guardian).
Tesco is opening a cashless shop in London in the most significant move yet by Britain's biggest retailer to shift away from coins and notes towards electronic payments. (The Times £)
Cargill, the agricultural commodities trader, said it is planning an April launch for meat-free patties and ground products made with soya and plant-based proteins, as it seeks to take on popular upstarts such as Beyond Meat and Impossible Foods. (The Times £)
Taxpayers were forced to foot a redundancy bill of almost £350m last year after a string of household shopping names were brought to their knees by the crisis on the high street. (The Telegraph)
Yorkshire Tea has urged social media users to "try to be kind" after unwittingly being put at the centre of a "political mudfight" by new Chancellor Rishi Sunak. (Sky News)
Winemakers tackle climate change and labour shortages with tech - digital apps and GPS-fitted sniffer dogs are part of the new smart vineyard. (The Financial Times £)
Mexico's blunt food labels will aid obesity fight. It would be foolish to believe product information alone will change eating habits but they can help. (The Financial Times £)
Are you planning to hole up indoors while a pandemic, natural disaster or terrorist attack runs its course? James Blake's company – Emergency Food Storage UK – has got you covered, but it's not cheap: £385 will buy you one month of food, as long as you like freeze-dried macaroni cheese and chicken-fried rice. (The Guardian)