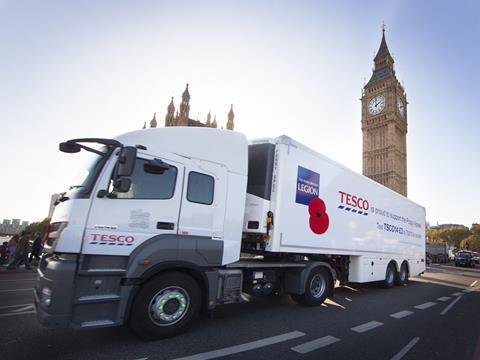 All eyes are on Chancellor George Osborne today ahead of the Autumn Statement and Spending Review.
Elsewhere, The Telegraph picks up on potential strike action from 700 Tesco drivers and warehouse staff in Doncaster and Belfast after a pay freeze. The workers, represented by Unite, are now being balloted on industrial action, with the earliest time they could strike being 18 December 18, the paper writes.
The Financial Times notes that our increasingly busy lifestyles lead to more of us grabbing lunch and snacks on the go to the benefit of firms such as Greencore. The UK's biggest sandwich maker reported sales up 5% to £1.3bn and pre-tax profits up 33% to £59.4m in the year to 25 September as a result of the trend. "Most food companies are battling sluggish sales growth, reflected in a rise of just 0.7 per cent for UK food overall in the year to November 7, according to Nielsen, the market research group," The FT said. The Grocer spoke with Greencore finance director Alan Williams after the results yesterday. Read the story here.
Coca-Cola's chief science and health officer is leaving the drinks giant after it has come under fire for influencing the message of an anti-obesity group it was funding, The FT writes. Rhona Applebaum and the fizzy drinks maker have been at the centre of a controversy over their relationship with the Global Energy Balance Network, a non-profit organisation, following an article in The New York Times in August.
An activist shareholder in John Menzies has demanded the business splits its distribution and aviation divisions after another profits warning yesterday (The Daily Mail). The group said 'operational issues' at London Gatwick Airport would lead to full-year profits coming in £2m lower than forecast.