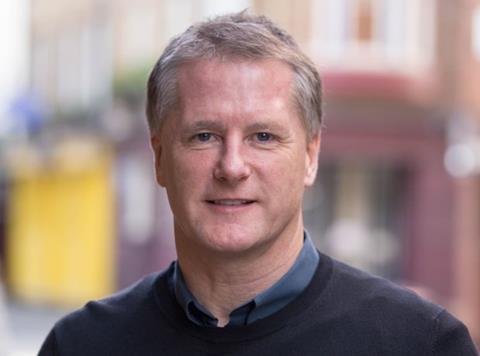 As one would expect, David Potts' appointment as Morrisons' new CEO is the day's major stories for the papers.
The Times (£) writes that the "tried and tested operations man" will need to draw heavily on his key strength of "getting people through the door". The Telegraph focuses on chairman Andrew Higgison's insistence that Morrisons is not trying to build a "mini-Tesco" (The Telegraph), while the paper also suggests that Potts may look to reconsider the supermarket's £216m tie-up with Ocado (The Telegraph).
Sir Ken Morrison – a vocal critic of Dalton Philips – has backed the hiring of Potts, saying: "I think his appointment is a good thing. Morrisons needs some direction at the moment" (The Guardian).
Morrisons will need its new "bruise brother" Potts to "banish its discounter blues", according to the Financial Times (£). The FT says: "Turning Morrison round will be a journey as fraught with difficulty as that undertaken by Jake and Elwood in attempting to rescue the orphanage where they grew up", but argues that Potts could have the steel that predecessor Dalton Philips lacked.
In a mini-profile of Potts, the FT also argues Potts doesn't have as much wriggle room to enact a winning strategy given Morrisons profits are expected to halve. Certainly he lacks the financial firepower of his football team Manchester City, though it could come in useful if he has the wheeling and dealing skills of his football agent son (The Financial Times £).
Away from Morrisons, The Daily Mail has an in-depth interview with Dave Lewis as his "firm rugby player's handshake". Lewis claims that Tesco's problems have not been with the discounters as such, rather it just became too expensive: "The price gap got too great and that's why you have seen some of the things that we have done since January." (The Daily Mail).
Waitrose boss Mark Price has called on companies to pay their fair share of taxes. He is quoted in The Evening Standard saying: "Business has a responsibility to the societies in which it operates to step up to the mark and be responsible, sustainable and long term."
The Guardian notes that Sainsbury's "has raised the stakes in the supermarket price war on forecourts" by offering customers spending £30 or more in store or online 10p off a litre of fuel at its 298 filling stations.
In the wider retail market, white goods seller AO World issued a shock profit warning yesterday sending shares crashing by as much as 47%. Short-sellers in the company reaped £26m as its value crashed by £358m (The Times £).