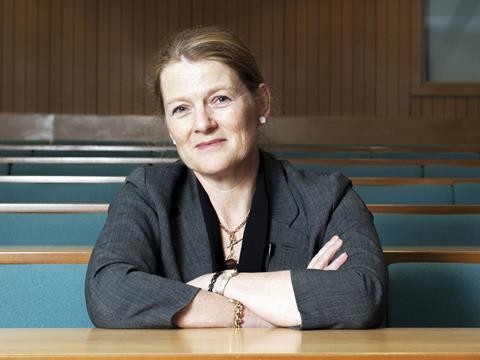 Britain's supermarkets are treating their suppliers better, according to the UK's Grocery Code Adjudicator, as its fifth annual survey showed fewer of them are flagging serious problems with major retailers (Financial Times). Aldi came top of the GCA's annual survey of more than a thousand suppliers for a fifth consecutive year, with Tesco in second place and Waitrose in third.
The Telegraph and The Times highlight that Asda treats suppliers the worst out of the UK's major supermarket chains, according to the grocery watchdog.
In addition, the grocery industry watchdog is hoping to win new powers to oversee Amazon and Boots after receiving numerous complaints about their treatment of suppliers, reports The Guardian.
Tesco has ditched the brand guarantee scheme introduced in 2015 that formed part of a vicious price war between British grocers as they fought to shore up market share in the face of competition from Aldi and Lidl (Financial Times). The scheme offered Tesco customers a price match on branded products when they bought 10 or more goods from bigger stores or shopped online, but Tesco said it would now focus on a broader strategy of low prices (Telegraph, The Times, Daily Mail).
Experts have criticised Morrisons' decision to switch from plastic to paper bags for fruit and vegetables, branding it a retrograde step for efforts to tackle climate change (The Guardian). The criticism followed the supermarket's decision this week to ditch transparent plastic bags in favour of recyclable paper ones, in a move it said was a result of customers concerns regarding pollution.
Jobs are under threat at Marks & Spencer's banking arm as it slashes its branch staff (Daily Mail). The lender is also cutting back on hours when assistants will be available, meaning that customers will have to rely more on machines and call centres.
The Mail also reports that Marks and Spencer has joined forces with technology giant Microsoft as it bids to revive its fortunes using technology, including Artificial Intelligence. The struggling retailer will draw on Microsoft's knowledge to test how AI can be used to transform the customer experience, improve its stores and make wider operations more efficient.
Writing for the FT's market insights, Miles Johnson, wrote that several of the best performing stocks in the UK this year have been companies that were poor performers in 2017, many of which in the maligned retail sector. He wrote: "Out of the top-seven best performing stocks in the FTSE 100 year to date, two are the supermarkets J Sainsbury and Tesco, up 30 per cent and 24.4 per cent respectively, while the high street fashion retailer Next Plc is up almost 40 per cent. All of these companies had been viewed as under threat by online competition or lower-cost challengers to the extent that loathing them became commonplace."
Brown-Forman Corp., the maker of Jack Daniels will have to raise prices for American whiskey sold in the European Union following the implementation of a 25% tariff, according to spokesman Phil Lynch (Bloomberg). The higher prices, which he said will primarily affect Jack Daniels, will translate to around a 10% increase at customer level.
Struggling city centres should end their dependency on retail by replacing shops with offices and housing, according to a report by the Centre for Cities think tank (The Guardian).
London healthy fast-food chain Leon on Monday unveiled details of its plans to launch in the US (Evening Standard).
The chief executive of Clarks has left the shoe retailer with immediate effect after an investigation into his recent "conduct, conversations and expressions" (The Times).