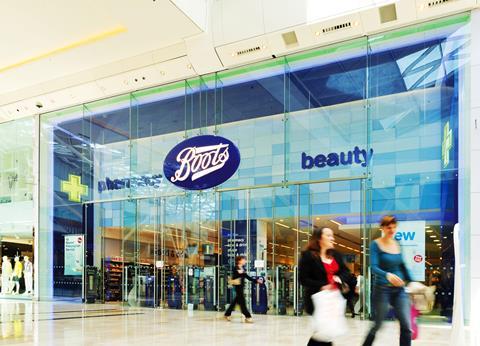 Amazon is to offer free grocery delivery to millions of customers in a massive expansion of the company's Fresh food network, throwing down the gauntlet to traditional supermarkets (The Telegraph). Amazon Prime customers will be able to get groceries delivered to their homes for free from today, with same-day slots available in some areas (Sky News). Amazon is stepping up its competition with British supermarkets by pressing ahead with the wider UK rollout of its online grocery service by the end of the year (The Guardian). Amazon is ramping up its online grocery service with the aim of serving millions of shoppers across the UK by the end of 2020 (The BBC).
Amazon's free grocery deliveries could be ruinous for the supermarkets, writes The Telegraph. Britain's supermarket chains should be wary of trying to match the e-commerce powerhouse's new offer. "While Amazon can afford to lose money to attract new shoppers to its food offering, the likes of Tesco and Sainsbury's, with huge fixed costs attached to their hundreds of stores, would rather not." (The Telegraph)
Stefano Pessina, the Italian-born billionaire who engineered a series of deals to form Walgreens Boots Alliance, is standing aside as chief executive of the US-listed pharmacy and healthcare group (The Financial Times £). The billionaire chief executive of Boots owner Walgreens Boots Alliance will step aside after a five-year stint in charge that saw the pharmacy group lose more than half its value (The Daily Mail). The change at the top will mark the end of an era for Mr Pessina, who has run the business since the merger of Walgreens and Alliance Boots that he orchestrated five years ago (The Times £).
"Walgreens Boots Alliance is a company at a crossroads," writes The FT. "Change is sorely needed… A new CEO could very well ditch some of its assets, including the struggling Boots chain in the UK and its pharmaceuticals wholesale business. That medicine would ultimately be safer than the huge leveraged buyout Mr Pessina had contemplated." (The Financial Times £)
Online retailers in the UK face the threat of a new sales tax as the government seeks ways to prop up high street shops, Downing Street confirmed on Monday (The Financial Times £). A new tax on goods sold online is being considered by the chancellor in a bid to save the high street post-coronavirus, Downing Street has revealed (Sky News).
An online sales tax would push up prices for consumers, the British retail industry lobby group has warned, after it emerged that Rishi Sunak is exploring plans for a levy to protect high street shops from mounting competition. (The Guardian)
Britain has upped the ante with the US over the terms of a trade deal by pushing for a ban on lamb and haggis imports to be lifted and warning that threats to slap tariffs on gin could derail talks. (The Times £)
The great British pastime of queuing patiently is set to become the latest casualty of the coronavirus pandemic as Sainsbury's has announced it will start trialling a new 'virtual queuing' app from Monday, which will let people book an online place in the social-distanced lines outside its supermarkets. (The Telegraph)
Poundland owner Steinhoff has offered $1bn to investors in an effort to settle a legal battle stemming from the accounting scandal that nearly sank the South African conglomerate three years ago. (The Financial Times £)
"For an accounting scandal that led to €13bn of writedowns and wiped $15bn off market worth, a proposed settlement of $1bn looks skimpy," says The FT. "But Steinhoff, the disgraced South African retail group, is hardly in a position to splash much hard cash." (The Financial Times £)
Sales at pubs, restaurants and hotels across the UK plunged by £30bn during lockdown, according to the hospitality sector. UK Hospitality said that revenues plummeted by 87% between April and June, compared to the same period last year. (The BBC)
The UK's production of oilseed rape has dropped to its lowest level in 15 years after an EU insecticide ban, and is set to fall further, leaving the UK increasingly reliant on imports from countries such as Ukraine where the pesticides are still allowed. (The Financial Times £)
LVMH's operating profit dived 68 per cent in the first half of the year even as the world's biggest luxury group slashed spending on store leases, hiring and advertising to cope with the pandemic. (The Financial Times £)