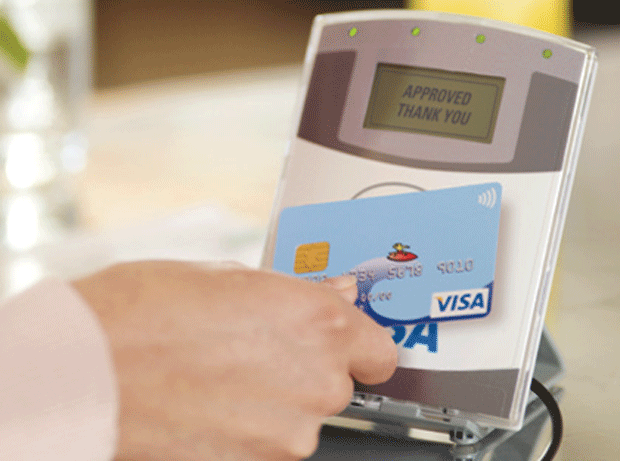 Shoppers could enjoy lower prices next year as the government announced plans to cap credit and debit card fees charges by banks to businesses.
The new rules could save British companies £480 million a year, according to the British Retail Consortium, and come after European Union members agreed this year to introduce caps (The Times £). These fees will be capped from 9 December 2015 following an EU ruling. In a consultation document, the Treasury said: "The government is clear that merchants are expected to pass these savings on to consumers in the form of lower prices." (The Guardian)
The FT's Lombard column looks at Reckitt Benckiser's first half results, which is says overshadowed those of rival Unilever ("Upbeat Reckitt lifts growth forecast on better consumer sentiment").
Poking fun at the company's use of the word "nice" to explain margin expansion forecasts, Lombard writes: "Rakesh Kapoor, Reckitt's courteous chief executive, is very precise about the need to keep the company sharp and focused… "My challenge is to be the best," he says. That suggests a management style that is harder to please than at first appears. It also explains why the market, which is very definitely hard to please, treats Reckitt so nicely, valuing it higher than its peers at 24 times earnings." (The Financial Times £)
As for its results, Kapoor said the organic growth "once again" confirms the wisdom of its strategic focus on consumer health and hygiene and its success in developing markets, such as India (The Times £). He is eyeing more growth in the sector, commenting: 'It is a large attractive category [consumer health] where the top ten players control less than 30 per cent of the market. I do expect M&A to flow in this market.' (The Daily Mail)
Tesco has announced lavish plans to shower its senior executives with shares worth £25m, writes the Daily Mail. The rewards are "likely to infuriate investors" who have seen their holdings fall by nearly a fifth during the past 12 months. Britain's biggest retailer said all its senior executives could receive the huge shares windfalls in two different schemes. (The Daily Mail)
Amazon is planning to open a drive-through grocery store in Silicon Valley, allowing customers to order items online and then collect them from a designated pick-up point at a pre-arranged time. The world's biggest online retailer has drawn up plans to open its first drive-through in Sunnyvale, California, where a real estate developer has submitted plans for a new 11,600-square-foot building and grocery pickup area. (The Telegraph)