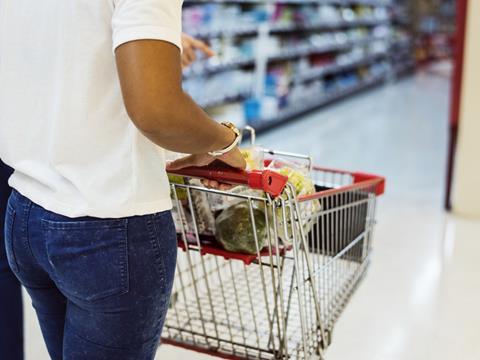 UK retail sales fell in March at the fastest rate for more than a year, as Britain's mounting political crisis over Brexit weighed on consumers' willingness to spend, according to a survey of major retailers (The Guardian). The latest figures from the Confederation of British Industry, covering high street firms responsible for a third of employment in retailing, showed that retail sales slid in March by the most since October 2017. The employers group's monthly distributive trades survey showed that a net balance of -18% of retailers had reported rising sales in the year to March, a fourth consecutive month of negative numbers (The Times £).
Regulatory scrutiny of e-cigarettes in the United States and pressure on tobacco sales generally have cast a cloud over trading at Imperial Brands (The Times £). City analysts yesterday questioned whether the London-listed tobacco group would hit its full-year targets after it issued a mixed trading update in advance of its half-year results. The scepticism came despite Imperial Brands saying that it was on track to reach its annual net revenue and earnings expectations.
The beauty of making acquisitions clearly has not faded for Unilever, which has added another bolt-on deal to an already long list by striking a binding deal to buy Garancia, a French cosmetics brand (The Times £).
Brexit has been holding back recruitment, with curbs on EU immigration likely to damage the farming industry's growth, union bosses have said (Sky News). A drop in seasonal workers driven by Brexit has left daffodil growers struggling to harvest their fields amid warnings that crops will "almost certainly" be lost as the year progresses.
Drive-thru customers at McDonald's will soon be offered food suggestions by a robot, based on factors such as the weather or even their car licence plate (Daily Mail). Technology can change touch-screen panels, used by drivers to order, to suggest ice creams on hot days or show popular meals.
An Australian property investor has joined the ranks of overseas buyers seeking to snap up British retail landlords hit by the falling rental values of their estates (The Times £). The Brisbane-based Cromwell Property Group has made a takeover approach to RDI Reit, which has a £1.6bn commercial property portfolio in the UK and Germany.
Sports Direct has said it is considering a £61.4m takeover bid for Debenhams, the latest twist in a long-running saga over the future of the struggling retailer that could come to a head this week (Financial Times £).
Drinking a bottle of wine increases women's cancer risk as much as smoking 10 cigarettes, research suggests (Telegraph £). The British study says that for men, drinking a bottle of wine a week increases the absolute lifetime risk of cancer equivalent to smoking five cigarettes weekly.