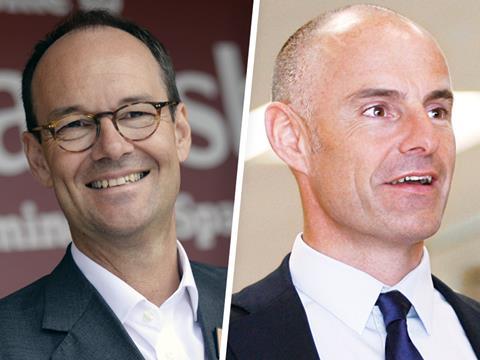 The news this morning is being dominated by the Competition and Markets Authority's reasons for sending the £14bn merger between Sainsbury's and Asda to a full phase 2 inquiry. The top line focuses on the suggestion the retailers may have to dispose of up to 500 stores.
Talking to The Mail Neil Wilson, chief market analyst at trading platform Markets, said: "Why are discounters such as Aldi and Lidl not included in the competition assessments?"
Sky News quotes GlobalData UK retail research director Patrick O'Brien who warns that the merger may well not yet be a done deal "Whether the merger goes ahead is dependent on the number of disposals the CMA demands being palatable to the merging parties," Mr O'Brien said.
The troubles for Jamie Oliver's business is focused on by The Guardian which reports the celebrity chef's business empire slumped to a loss of nearly £20m last year, dragged down by a grim year at his restaurant chain which was forced to close a dozen outlets in February.
The company said it had suffered from the "ongoing challenges of the casual dining sector", which has resulted in a series of well-known restaurant chains, including Carluccio's and Byron, closing outlets after over-enthusiastic expansion followed by significant increases in costs, particularly rent and labour.
The Guardian also reports that the American bourbon boom continues apace with a report on Thursday that Kentucky's distilleries are now making more of the spirit than at any time in almost 50 years – although Donald Trump's international tariffs initiative is giving the industry a headache.
The was further worrying news for Pret a Manger in The Independent as it emerged the sandwich chain is being sued in the US over what is being argued is "deceptive" marketing that describes bread and other baked goods as "natural" despite allegedly being found to contain a pesticide thought to cause cancer. Beyond Pesticides, GMO Free USA and the Organic Consumers Association say the products tested positive for glyphosate, a component of the widely used Roundup weedkiller. The claimants accuse the sandwich chain of exploiting consumers' willingness to pay more for products marked as natural.