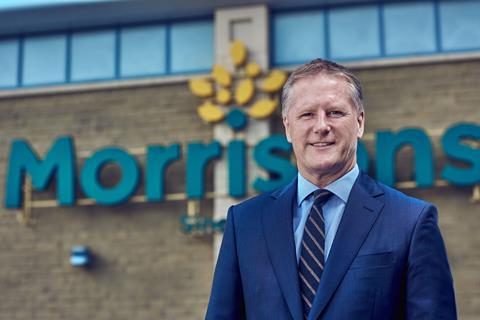 Morrisons chief executive David Potts is standing down after nine years at the helm of one of the UK's largest supermarket chains (Financial Times £).
Rami Baitiéh, the former chief executive of Carrefour France, has been appointed by Morrisons' owner Clayton, Dubilier & Rice to run the business in a "planned succession" (The Times £).
Morrisons said Baitiéh would "work closely with David Potts to ensure a smooth handover period" (The Guardian).
Analysts described Potts as part of a generation of great grocers and said his departure represented 'a key moment' for the industry (Mail).
Sir Terry Leahy, the former Tesco chief executive and senior adviser at CD&R, called Baitiéh "an exceptionally talented and highly capable leader with a strong track record of driving performance wherever he has been posted" (Telegraph £).
English sparkling winemaker Chapel Down said it was on track to double the size of its business by 2026, thanks in part to global warming, which has created better conditions for UK wine growers (Financial Times £).
Britain's biggest winemaker is pushing ahead with plans for an Aim listing as it seeks to fund its ambitious growth objectives (The Times £).
Chapel Down is currently listed on the Aquis Stock Exchange but is considering the move as part of plans to double the size of its business by 2026 (Mail).
Ultra-processed food is not the enemy and can sometimes even be good for us, leading scientists have said in a call for more nuance in the public debate over its health effects (The Times £).