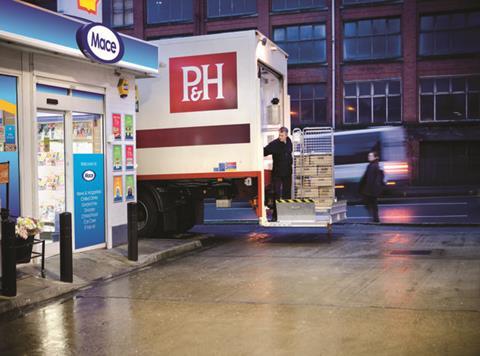 Palmer & Harvey is on the brink of securing the future of its 4,000 workers after two giant cigarette-makers agreed to pump in millions of pounds of emergency funding.
Imperial Brands and Japan Tobacco International have pledged to provide financial support to P&H in order to enable it to conclude a takeover by Carlyle, the buyout firm. The bridge funding provided by the two tobacco giants will last for several weeks, allowing Carlyle to undertake due diligence on P&H while it remains solvent, insiders said. (Sky News)
Palmer & Harvey is close to striking a takeover deal with Carlyle, the US buyout firm, after securing emergency funding from two of its main suppliers. Britain's biggest tobacco distributor is understood to be close to granting Carlyle a period of exclusivity to carry out due diligence ahead of a takeover by the group's turnaround division (The Times £). One of Britain's biggest wholesalers is on the brink of a takeover after cigarette firm Imperial Brands injected emergency cash to help pay its debts (The Daily Mail). Tobacco firm Imperial Brands is working on a rescue deal for the wholesaler Palmer & Harvey, which supplies tobacco to Tesco and other retailers (The Guardian).
The largest supplier of chicken to UK supermarkets has been tampering with food safety records in moves that could dupe consumers into buying meat past its use-by date. An investigation by the Guardian and ITV News recorded undercover footage of workers altering the slaughter date of poultry being processed at a 2 Sisters Food Group plant. (The Guardian)
The Guardian also writes about the empire of the secretive 'chicken king' Ranjit Singh Boparan (The Guardian) and how it sent two undercover journalists to work in the supermarket supply chain and found some alarming food safety practices (The Guardian).
City veteran Michael Spencer has splashed out on a stake in Westmorland Spirits, the owner of a premium gin brand made with unusual ingredients. The founder of financial services firm Icap, together with fine wine and spirits merchant BI, has acquired a 25% stake in the London-based company that makes Gilpin's gin. (The Telegraph)
The end to almost fifty years of Brussels protectionism this weekend is set to shake up Britain's sugar industry – with the potential for boom or bust for producers. But there's a sweetener for consumers, as prices are expected to fall. (The Guardian)
Increasing numbers of British drinkers are opting to drink at home or buy their booze from supermarkets as pub prices continue to rise. With only 15 per cent of people deeming beer prices affordable, going to the pub for a pint after work is fast becoming an 'unaffordable luxury', the Campaign for Real Ale said. (The Daily Mail)
A tax designed to encourage the creation of three million apprenticeships is increasing costs while leaving businesses in the dark about how to make use of the scheme. According to the British Chambers of Commerce, six months after its introduction almost a quarter of firms that have to pay the levy have no understanding of it or do not know how their company is going to respond to it. (The Times £)
Consumer confidence improved this month as shoppers responded to rising inflation and weak wage growth by running down their savings. (The Times £)
Two of Japan's leading conveyor-belt sushi chains, who lure customers with family-friendly ¥100 plates of tuna, squid and sea urchin, are poised to ink a merger that will create a domestic titan with global ambitions. (The Financial Times £)
Once immigration dries up, who will get their hands dirty picking fruit, asks Sathnam Sanghera in The Times (£).