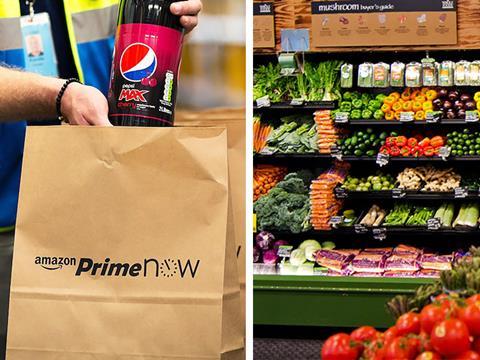 Shares in each of the major British grocers fell on the back of moves by Amazon to slash prices at the Whole Foods business it took ownership of this week, The Telegraph writes in a news story. A comment piece by the retail editor at The Telegraph examines "why Amazon is going bananas with its Whole Foods discounting drive". The Tempus shares column in The Times looks at how Amazon is shaking up the food retail market. Amazon's move at the end of last week to reduce the cost of Whole Foods products has unnerved investors once more, the column notes. Shares in Morrisons, Sainsbury's and Tesco were all weaker yesterday.
Brewdog has unveiled plans to give away 20% of its profits as part of the Scottish brewer's ambition to "build a radically new type of business" (The Times). The company said that 10% would be shared equally among its employees, with another 10% being given to charities chosen by its staff and investors. Co-founder James Watt said if the brewer hit its projected profit targets this year, its giveaway would be in excess of £45m in the next five years alone (The Telegraph).
Brexit is set to drive up the cost of shopping, according to the British Retail Consortium (The Times). Four years of falling shop prices are drawing to a close as inflation creeps back on to the high street as a result of the fall in the pound since the country voted for Brexit. The Telegraph adds that prices are up again as shops warn of shortages if border controls get messy.
The Times says Marks & Spencer is set to lose its retail crown to upstart online rival Asos. The 17-year-old online retail business is little more than £100m short of overhauling the £5.1bn market value of M&S in what is being called the UK high street's "Tesla moment", the paper writes.