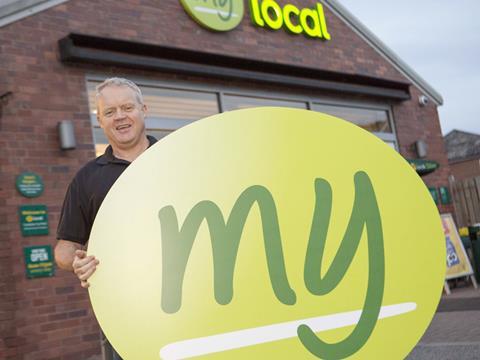 Convenience store chain My Local, which emerged from Morrisons stores sold last year, has gone into administration. KPMG has been appointed to handle the process, which has already resulted in the closure of 90 of the chain's 125 stores, with three more expected to close imminently (The Telegraph). Thousands more shop workers are facing the threat of possible redundancy as the contagion on the high street spreads, writes The Times (£). The appointment of administrators puts more than 1,200 jobs at risk.
Pub operator Greene King has bounced back to profit growth thanks to the acquisition of rival Spirit Pub Company, but said it expects the UK's exit from the EU to hit consumer spending. (The Financial Times £). However, England's Euro 2016 calamity and Brexit dampen spirits at the brewer (The Telegraph) and CEO Rooney Anand predicts fall in spending seen in run-up to referendum will continue (The Guardian, The Daily Mail)
Consumer confidence has crashed since Britain's vote to leave the European Union, latest polling shows. Two surveys of 7,000 households in the days before and after the referendum revealed a rise in fears about job security, house prices and family finances. (The Times £)
Aldi's marketing strategy has come under scrutiny after Morrisons and two members of the public complained that three of its adverts were ambiguous and misleading and the advertising watchdog agreed (The Times £). Morrisons complained about the 'unfair' ad series which compared Aldi prices to the 'big four' supermarkets (The Guardian).
The Daily Mail has an interview with the "mother planning to conquer the world with her posh pies" with a piece on Higgidy founder Camilla Stephens (The Daily Mail)
The FT's Lex colum says the major challenge facing Nestlé's new boss Ulf Mark Schneider is not Brexit and EU related – it's justifying its high multiple and shifting its product range to become more healthy. (The Financial Times £)
Despite the chaotic goings on in Westminster, the BHS hearings rumble on. Yesterday, a top Goldman Sachs executive conceded that the US investment bank's reputation had not been enhanced by its involvement in BHS, a corporate failure that has cost 11,000 UK jobs (The Financial Times £). Goldman apologised to MPs for belatedly disclosing the US bank had received a request from Sir Philip Green to provide £40 million of financing for the sale of the retailer (The Times £, The Guardian). Meanwhile, Frank Field has accused the Green family of "nicking money" from BHS and exploiting its workers as MPs ramp up the criticism of the parties involved in the collapse of the 88-year-old retailer. (The Guardian, The Times £)