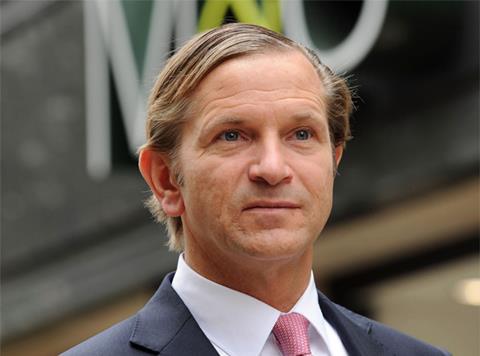 Marks & Spencer's fourth quarter results, due out later this week, got an airing in the weekend papers, with The Sunday Times (£) reporting that the retailer was expected to promise to boost its profits even as it admitted to a 15th consecutive quarter of falling clothing sales. The group is forecast to reveal a 1.2% drop in fashion sales for the three months to March 31, which would represent a sharp improvement on the 5.8% fall in the Christmas period, when it was plagued by distribution problems. Food sales are predicted to increase by 0.3%.
The Times' (£) Andrew Clark asks if Marks & Spencer's "fancy new website" can evolve from "disaster into triumph". He said disgruntled investors accused the chain of presiding over a "dotcom fiasco" last year when its £150m digital revamp went wrong leading to a 8% decline in online sales. The Telegraph said a reverse of 14 consecutive quarters of falling clothing sales would be a "huge relief" for CEO Marc Bolland, who took charge of the retailer in 2010. The Daily Mail said Bolland was under pressure following its "disastrous" festive trading.
The Sunday Times (£) followed The Grocer's lead to report that a newly merged Kraft and Heinz will lead the pack to buyback the Philadelphia brand from Mondelez. The Cadbury owner is weighing up a $3bn auction of the brand and its cheese business, with 3G Capital and Warren Buffett expected to slug it out with other PE firms later this year.
Sir Philip Green's family firm has bagged £70m from sales of 12 properties to the new owners of BHS as part of a deal to offload the loss-making high street chain, according to The Guardian. However, the Jersey company controlled by Green's family bought the BHS properties for £106m in 2001, with the sale to Retail Acquisitions marking a near £40m paper loss.
A former contestant on The Apprentice, who Lord Sugar said "couldn't organise a piss-up in a brewery", has landed a deal with Tesco to develop his Burrito business in the supermarket's stores. Tim Stillwell will initially open two outlets of his Burrito Kitchen food business in Tesco stores in London (The Guardian).