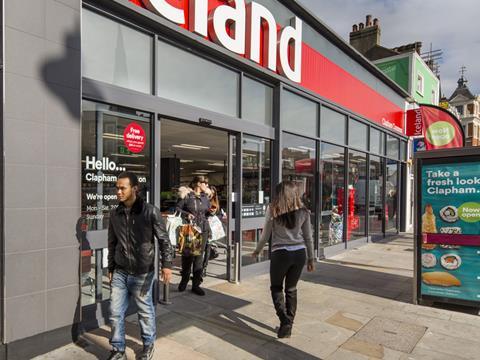 Iceland v Iceland hits the papers again today as the frozen supermarket chain's bosses hope for a thaw in relations. The Times writes Iceland Foods is "urgently seeking" talks with Icelandic government officials to defuse a row over its name. Iceland Foods is seeking a meeting with Iceland's foreign ministry to set out "constructive proposals" that could help break the deadlock and resume a longstanding "peaceful coexistence" that it says has prevailed for nearly half a century (The Guardian). The retailer said that it had not "simply taken its name from the Nordic nation" but had a "a long history of close and friendly involvement" with Iceland and for several years was controlled by Icelandic investors and banks (The Telegraph).
The Guardian reports that John Lewis has posted record £200m sales week thanks to Black Friday.
Carlsberg is to spend £15m on a major relaunch of its brand, playing up its Danish roots as it seeks to differentiate itself from other mainstream lagers, The Financial Times writes.
The Mail asks "could price of Jaffa Cakes be about to rise?" as taxes that hit biscuits but not cakes to be re-examined.
Food services giant SSP has clinched a deal with Great British Bake Off star Paul Hollywood to roll out his new bakeries across the UK, The Telegraph says.
Costa owner Whitbread plans to cut £150m in costs over the next five years to combat the rising pressure facing the coffee chain as business rates and wages creep higher while sterling remains subdued (The Telegraph).