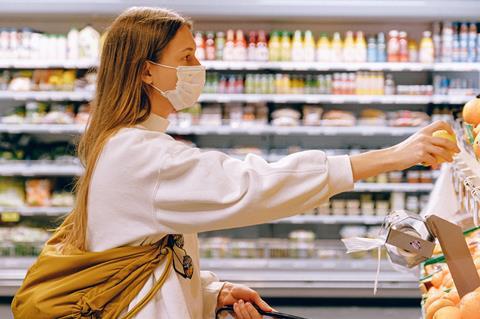 The UK's five biggest supermarkets and the discount chain B&M will repay £1.82bn in business rates relief after intense criticism that food retailers had benefited from taxpayer support while enjoying a surge in sales (The Times £). Sainsbury's, Aldi and Asda have joined Tesco and Wm Morrison in repaying business rates relief granted by the UK government during the pandemic, bringing the figure returned by supermarkets to over £1.7bn (The Financial Times £). Sainsbury's, Aldi and Asda will hand back almost £900m in business rates relief after Tesco and Morrisons announced plans to repay almost £1bn of Covid tax breaks on Wednesday (The Telegraph). Sainsbury's, Asda, B&M and Aldi have agreed to join rivals Tesco and Morrisons in repaying emergency taxpayer support, taking the total handed back to the Treasury by major high street names from a business rates holiday to more than £1.8bn (The Guardian). Supermarkets have handed £1.8 billion of business rates relief back to the taxman following a backlash (The Daily Mail). Six major UK retail chains have now confirmed plans to return a total of more than £1.8bn in coronavirus aid to the public purse (Sky News)
Retail analysts have accused Tesco of engaging in "self-centred" and "predatory" behaviour after it handed back £585m of taxpayer cash. (The Telegraph)
Waitrose has refused to join the raft of supermarkets pledging to repay business rates relief claimed during the pandemic, blaming struggling sales at sister company John Lewis (The Telegraph).
The Co-op Group, Britain's biggest mutual, is facing disquiet from members after refusing to commit to emulating rival grocery retailers and returning tens of millions of pounds of business rates relief. (Sky News)
Alex Brummer in The Daily Mail writes: "It is a recognition, however, that while the grocers have been doing sterling service in the pandemic, by keeping the nation supplied and fed, they have been doing so at the expense of much of the rest of the High Street… Fascinating that Marks & Spencer and the mutually owned grocers Co-op and Waitrose, self-described good corporate citizens, are sitting on their hands." (The Daily Mail)
Business rates fiasco overshadows supermarkets' pandemic heroics, writes Ben Marlow in The Telegraph. Tesco's decision to break ranks and repay the Chancellor's tax freebie has prompted a mad trolley dash among its rivals. (The Telegraph)
The voluntary repayment of almost £2bn of business rates relief by supermarkets who have traded well during the pandemic has renewed scrutiny of the controversial tax (The Times £).
Alistair Osborne writes in The Times: "The chancellor should regard his windfall with mixed feelings. It's proof of two things. First, that his corona business rates holiday was a hopelessly targeted bit of policy. And, second, that in this Amazon age the government can't keep faffing about with business rates reviews: an issue also driven home by much of the high street keeling over, lately Arcadia and Debenhams." (The Times £)
Supermarket top brass are right: business rates need urgent reform, writes Nils Pratley in The Guardian. "The basic unfairness is now glaring: the clunky mechanics haven't caught up with huge shifts in property values, which form the basis of the calculations." (The Guardian)
Tesco's new chief executive has told Sky News the UK's largest retailer still lacks clarity from the government on the movement of goods following the end of the Brexit transition period. (Sky News)
Four in 10 food and drink businesses have said they are going to stop or reduce supplies going from Great Britain to Northern Ireland because of Brexit, a poll of some of the UK's biggest producers has found. (The Guardian)
Retail sales rose strongly in November thanks to early Black Friday promotions, a report has said. (The Times £)
The world's largest foodmaker Nestlé is to spend €3bn in the next five years on measures to cut its greenhouse gas emissions, in the biggest financial commitment to "net zero" initiatives by a consumer goods group (The Financial Times £)
Britons are drinking rosé all year round and firing up their barbecues in the depths of winter, according to a report on how food and drink trends have been "fundamentally reshaped" by the pandemic. (The Guardian)
Significant advances in the development of coronavirus vaccines helped to lift business confidence last month, according to the Bank of England. (The Times £)
Online shoppers are being warned of the risks of cyber-fraud during the festive season. (The BBC)
India develops a taste for craft booze. Mead, long supplanted by ale and grape wine, is finding a new market — but there are hurdles. (The Financial Times £)