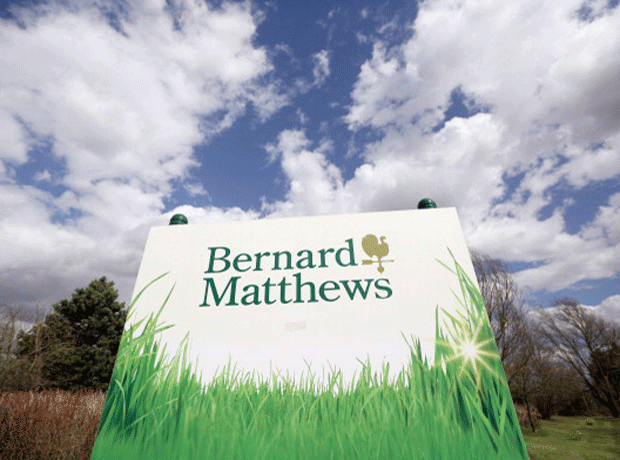 Ranjit Boparan has been flagged as the front-runner in a flock of bidders for turkey supplier Bernard Matthews after private equity owner Rutland Partners put it up for sale, according to The Sunday Telegraph. The paper says the sale process was kicked off following an approach by a European rival. JBS owned Moy Park and Faccenda have also been linked to the potential sale.
The Financial Times writes that "Hershey looks too sweet for Mondelez to resist" after the former rejected $107-a-share offer from the latter last week. The paper says Mondelez's approach is both opportunistic and defensive and comes at a time of increasing consolidation in the food industry. A combination of Mondelez and Hershey would overtake Mars as the largest confectioner with 21% of the global market.
As reported by The Grocer on Friday Waitrose Ltd's latest filing at Companies House shows annual pre-tax profits fell 17% to £66.6m last year (The Mail).
The Sunday Times also follows The Grocer's lead reporting on the latest Charlie Bigham's accounts, with increasing 27% to £37.8m over the period and profits up from £1.2m to £2.2m in the year to last August.
Marks & Spencer is expected to report fall in earnings on Thursday after bad summer weather hits clothing sales in the first quarter (The Mail). M&S is expected to unveil a 4% like-for-like sales drop in the past four months.
Coverage of the aftermath of the EU referendum rumbles on with The Mail examining the stock market winners and losers from Brexit and The Sunday Telegraph reporting that mergers and flotations are at standstill after the vote bankers didn't believe could happen. The Guardian asks will EU exit mean higher food prices and staff shortages? With sterling sliding and fuel costs rising, farmers, producers and retailers face up to rising input and sourcing costs. And The Sunday Times takes a look at the stock credentials of listed discounter B&M Bargains. The paper writes that with an inevitable recession in the offing it could be the retailer's "time to shine".