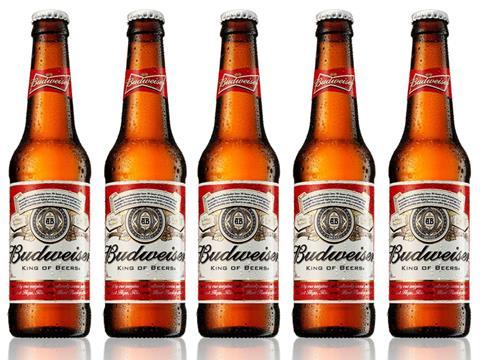 Ahead of AB InBev and SABMiller this morning asking the UK takeover panel for another week to conclude the £68bn mega-deal, The Daily Mail reported that the two businesses were last night "locked in talks" to hammer out details before today's 5pm deadline. The takeover panel had already given the brewers an extra week to agree terms. "While talks have progressed the scale of details being discussed means an agreement is taking longer than first expected and a decision over whether to request a further seven-day extension will go to the wire," The Mail said.
The Financial Times reports that North American brewer Molson Coors is nearing a conditional agreement to buy SABMiller's majority stake in their US joint venture. The move is seen as critical to AB InBev securing the takeover of SAB. The deal for SAB's 58% stake in the MillerCoors joint venture is expected to fetch between $10bn and $13.5bn, according to analysts.
"AB Foods loses its sweet spot as sugar price woes worsen," is how The Times reports the full-year results of Associated British Foods. "The conglomerate behind the Primark fashion chain reported a pre-tax profit of £717 million in the year to September 12, a fall of 30 per cent compared with the year before," the paper added.
The FT concentrates on Primark's US plans. It writes that the budget retailer will accelerate the pace of new store openings this year following its US debut in Boston in September. It comes despite ABF reporting a 30% fall in annual pre-tax profits. The paper quotes CEO George Weston as saying: "The prices [of Primark] have amazed people [in the US] and it's trading well. But it's only one store and it has only been trading for eight weeks, which is why we did not comment on it [in our results]."
The Guardian features a story about Tesco seeking a new deal with dairy farmers after the summer protests which saw cows being led around supermarkets and trolley dashes clearing stores of milk. "The retailer has written to farmers outlining terms that include reviewing the price it pays every three months rather than every six and ranking suppliers based on their performance, with the worst potentially losing their deals," the paper said.
The Telegraph reports on news that Imperial Tobacco CEO Alison Cooper has played down mounting speculation the company will be broken up. Shares in the FTSE 100 business hit record levels last month following rumours that rivals British American Tobacco, Japan Tobacco and Philip Morris International were eyeing up bids. Imperial Tobacco yesterday posted higher profits for the year following strong performance from its growth brands.