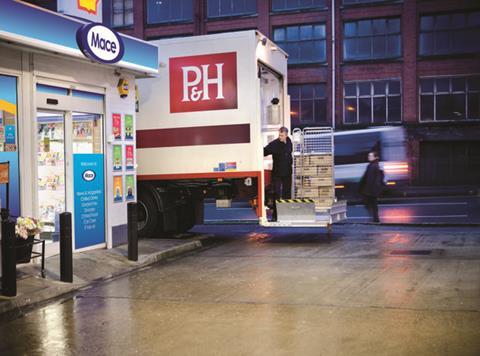 Wholesaler Palmer and Harvey (P&H) is set to announce that weeks of uncertainty about the future of the business are now over after it secured a deal with two of the world's biggest tobacco companies, according to Sky News. The story says P&H has signed a lending agreement to secure new debt facilities with a group of banks, alongside Imperial Brands and Japan Tobacco International. Sky adds that the deal will be announced today, quoting insiders that P&H's finances are now secure for a number of years.
The boss of Nisa has warned there will be an "enormous amount of pain" as a result of Tesco's proposed £3.7bn takeover of wholesaler Booker in his first public comments since the deal was announced (The Telegraph).
The latest Kantar and Nielsen market share data came under the spotlight again, with The Express reporting that Aldi and Lidl attracted an extra 1.1 million customers over the past three months to take their combined share to a record 11.7%, compared with 10.4% for Morrisons, the smallest of the big four. The Mail notes that shoppers turned once again to the discounters as prices rose sharply, with the cost of groceries up 2.3% in the three months to 26 March.
The Times adds that 'shoppers tighten their belts as inflation bites'. The Telegraph focuses on one particular British favourite: tea. The paper writes that the nation's favourite drink - a cup of tea - is becoming more expensive as shop prices rise as inflation feeds into the grocery market. And The Guardian zeroes in on the detail that supermarket promotions are now at their lowest levels 11 years, with £21.31 added to the average household shopping bill over the past three months.
Putting sugar tax on ice during Brexit talks would be 'well advised', according to the head of the FDF Ian Wright (The Telegraph).
There is a new shopper in town who is demanding, "needs it now" (or preferably sooner) and who is fast becoming the most influential customer in grocery stores, according to a new report from IGD (The Times). Research suggests that consumers born between 1992 and 1999, the "post-millenials", have overthrown the baby boomers as the generation with the highest spending power and are shaping the "future of the food and grocery industry".
Sales of organic wine are booming in the UK as part of the growing trend for "conscious consumerism" (The Guardian). According to the organic food and farming group the Soil Association, sales of organic beers, wines and spirits rose by 14.3% last year to reach nearly £6m.
Germany's billionaire Reimann family – which owns coffee pods brand Keurig Green Mountain and doughnut maker Krispy Kreme – is set to expand its US food and beverage empire further as it nears a deal to acquire US bakery and sandwich chain Panera Bread, according to The Financial Times.