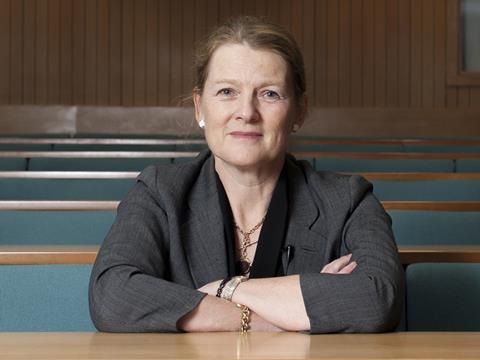 Tesco's latest woes dominates the news this morning with the supermarket to come under fresh scrutiny by the supermarket watchdog over its dealings with suppliers. Christine Tacon, the Groceries Code Adjudicator, announced this morning she was launching the inquiry having formed "a reasonable suspicion" the retailer had breached the industry's code of practice (The Times £). The supermarket giant has been accused of bullying its suppliers and demanding hefty rebates in return for prominent positioning on the shelves.
However, Tacon told the Today programme she could not fine Tesco as the offence would have taken place before she received her new powers to fine supermarkets up to 1% of their revenues (BBC).
Labour's battle to sell itself as the party of business rumbled on as the party struggled to shrug off Ed Ball's Newsnight gaffe when he failed to come up with the name of a single backer. The Guardian reports Labour is finding it difficult to gain support from left-leaning bosses to start a fightback over its relationship with business.
Business Secretary Vince Cable waded into the row, putting the boot into Boots chief Stefano Pessina. He became the most senior member of the government to criticise the billionaire boss for not paying UK taxes (The Guardian).
Labour's lack of support from business was compounded by a Financial Times £ analysis showing number of big City backers for the Tories had doubled during this parliament. It comes as Ed Miliband attacked the Conservatives as the "party of Mayfair hedge funds and Monaco tax avoiders".
Following news that Ocado finally delivered its first profit, the papers get in a froth today about coffee chain Starbucks brewing up its first UK profits in 17 years. The Times £ notes archly that the improvement in the company's fortunes follows criticism over its accounting. In previous years, Starbucks has been accused of using arcane cross-border book-keeping techniques to stay in the red, minimising its corporation tax bill.
A Reuters investigation in 2012 highlighted how Starbucks UK had booked cumulative sales of more than £3bn since opening in Britain in 1998 but had paid only £8.6m in corporation tax over the same period (The Guardian).
GlaxoSmithKline attracts plenty of coverage as it posted falling sales and profits in its full-year results but despite making slow progress the pharma giant was looking more "master of its own destiny than the oil majors" (The Guardian).
CEO Sir Andrew Witty has also raised the prospect of breaking up Britain's biggest drugs company in a bid for recovery (The Times £).
Morrisons has gone on the offensive over milk prices, denying it is profiting from cut-price milk (The Guardian). Executives from the supermarket joined Asda for a grilling at a Scottish parliamentary inquiry into the dairy industry crisis.