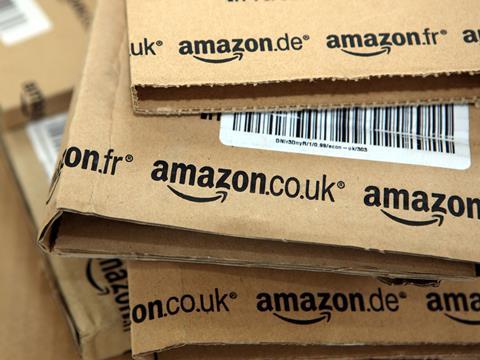 Amazon has hit a $1tn market capitalisation, capping an extraordinary surge that has seen the ecommerce group's stock more than double in 12 months (The Financial Times £). Amazon has become the second public company in history to record a $1 trillion valuation (The Times £).
The US stock market welcomed its second trillion-dollar company yesterday, as Amazon broke through the valuation barrier that only Apple has crossed before (The Daily Mail). Shares in the e-commerce giant rose nearly 2% to a high of $2,050.50 in morning trade before slipping back (The BBC). Amazon reached the milestone on the back of a 75% leap in its share price this year as years of investment start to pay off (Sky News).
The department store chain is axing 270 jobs, just as it changes its name to "John Lewis & Partners" to highlight it is owned by its employees (The Guardian). John Lewis and Waitrose have been rebranded, with both adding "& Partners" to their names to highlight their employee-owned business model and service culture (The Times £).
Sales at McColl's have fallen as the convenience retailer continued to suffer from the collapse of wholesaler Palmer & Harvey. Despite enjoying a boost from the hot weather, like-for-like sales excluding new store openings dropped 0.9% during the third quarter. (The Telegraph)
Pret A Manger limbered up for its recent £1.5 billion sale to JAB Holding Company by completing its 36th consecutive quarter of like-for-like sales growth. (The Times £)
Fresh from its £4bn purchase of British wholesaler Booker, Tesco has added a veteran European dealmaker to its board (The Financial Times £). After Tesco completed its £4bn takeover of Booker in March, the latest board addition signals that Tesco's boss Dave Lewis, who took the helm in 2014, may be eyeing further deals (The Telegraph).
UK cardboard packaging maker DS Smith said on Tuesday that measures to offset the impact of growing cost pressures were "in line with expectations," while its proposed takeover of rival Europac was expected to complete before Christmas (The Financial Times £).
DS Smith is operating in one of the hottest business sectors of the moment. The relentless rise of online shopping in general and Amazon in particular means that trading for packaging producers is booming, writes The Times. "The question is whether DS Smith is the hottest stock in the hottest sector, or whether Mondi and Smurfit Kappa, its main UK-listed rivals, offer a greater opportunity. It's not an easy call." (The Times £)
Emergency talks will be held today to try to agree a deal that could put an end to the so-called scallop wars, which have once again intensified between French and British fishermen. (Sky News)
Lego's sales and profits continued to crumble despite demand for its Jurassic World and Bugatti sports car models. (The Daily Mail)
Marston's is to become the first national pub chain to put the UK's first meatless "bleeding" burgers on its menus, as part of a £1m deal announced on Tuesday. (The Guardian)
The appetite of overseas companies for buying British businesses dipped sharply in the second quarter. Figures from the Office for National Statistics show that there was £6.5 billion worth of "inward" mergers and acquisitions between April and June. This was £15.8 billion lower than the period from January to March. (The Times £)