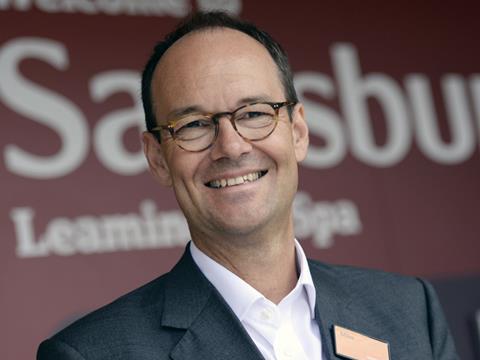 An update on the takeover of Argos owner Home Retail Group by Sainsbury's yesterday picks up coverage in most papers this morning. The supermarket published a 188-page prospectus detailing how the merger would go ahead. The Guardian focuses on the potential for up to 600 head office job losses in the aftermath of the deal. The Mail took a different tact and reports that the supermarket promised to create more than 1,000 shop staff jobs in next three years as a result of the acquisition. The Telegraph leads on CEO Mike Coupe warning that Britain "is in danger of talking itself into a recession" following the country's reaction to the vote to leave the European Union. Coupe said he remained "convinced by the strategic rationale of the deal". To read the full story in The Grocer click here.
The fallout from the EU referendum continued to make waves, with The Mail reporting as the pound fell to a new 31-year low as Bank of England warned high debt levels could leave Britons 'vulnerable' after Brexit. The Guardian writes that property funds halted trading as Brexit fallout deepens. The Times says The Bank of England has given the UK economy a £150bn shot in the arm by relaxing financial regulations on Britain's lenders in its latest attempt to cushion the blow from last month's Brexit vote.
The Financial Times reports that the EU is to end a controversial $1.25bn deal with Philip Morris International aimed at reducing trade in illicit cigarettes following criticism from lawmakers. "A change in smuggling trends coupled with tougher EU anti-tobacco laws that came into force this year mean that the agreements are no longer necessary, according to officials who confirmed the move."
The BHS saga also remain in focus with The Guardian reporting that Tina Green denied family firms were based offshore for tax reasons. The Telegraph says Lady Green, the wife of Sir Philip Green, received £28m last year from the loan she made to her husband's company to buy BHS. BHS former boss Dominic Chappell has said Sir Philip Green was 'worse than Gaddafi' to deal with, according to The Independent.