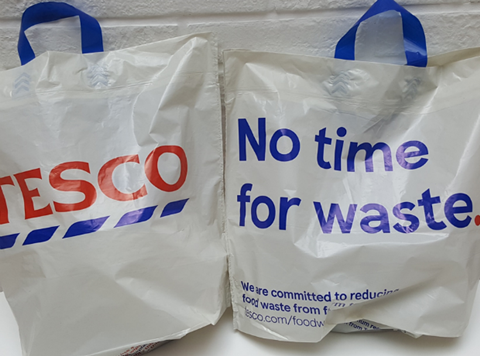 Tesco remains in the news as the papers continue coverage of the fraud trial, the aftermath of Wednesday's results and the ongoing CMA investigation into the Booker merger.
The bosses of seven of the UK's largest wholesalers have come out fighting against Tesco's mooted £3.7bn takeover of Booker and called on the competition watchdog to block the deal outright, The Telegraph reports.
The whistleblower at the centre of the Tesco accounting scandal has told a court that he personally commissioned a detailed analysis of the scale of alleged profits manipulation at the retailer and that his team were "falling apart" in an aggressive environment where his bosses refused to downgrade targets (The Guardian). The whistleblower who prepared a report that led to a £250m correction to Tesco's accounts in 2014 yesterday defended not raising concerns to the retailer's auditors PwC, The Times writes.
Tesco CEO Dave Lewis is the Barack Obama of UK grocery, writes Robert Armstrong in an Insight column in The Financial Times.
Unilever has invited private equity bidders to submit tentative offers for its $8bn (£6.1bn) by a deadline of 19 October, two sources close to the matter told Reuters (The Telegraph).
Toilet roll maker Accrol, which floated on Aim in May, was in talks with its bankers on Thursday after suspending trading in its shares and warning that profits would be "significantly below market forecasts" in 2018 (The Financial Times). The Times says the Blackburn-based toilet-roll maker asked for its shares to be suspended after revealing that a fine over a factory accident was likely to be far higher than it originally expected.
The Lex column in The Financial Times takes a look at Japanese brewer after it announced its first price rise in a decade. Shares of Asahi Group Holdings jumped 6% to an all-time high on Thursday as a result.